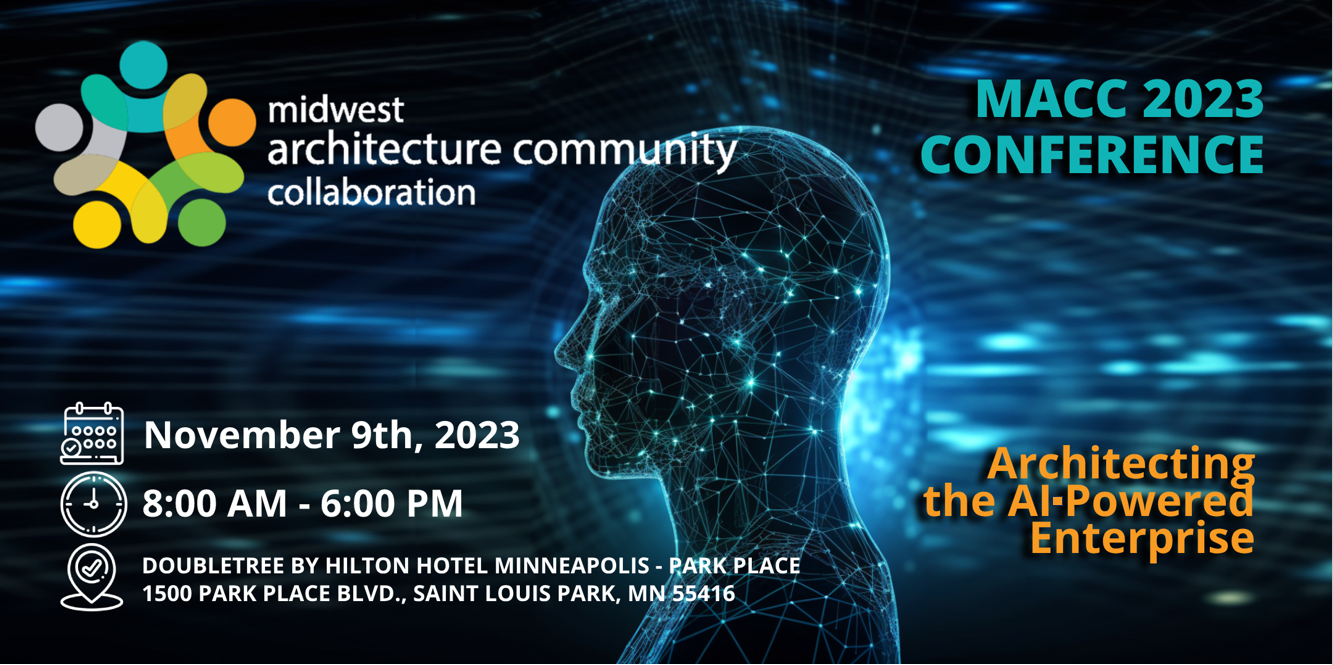 MACC 2023
From Human Intelligence to the New Deus (1), (2): Architecting the AI-Powered Enterprise
About this event
Come to the MACC 2023 conference on November 9th and discover how AI is shaping the future of architecture. The conference features a morning keynote speaker, lunch speaker, panel discussion, sponsor tables, happy hour/networking and four tracks of presentations:
The Future of AI and Data
The Future of AI and Technology
The Future of AI and Security
The Future of AI and IT Architecture
Keynote
We are pleased to announce that David Espindola will be the keynote speaker – See Keynote Page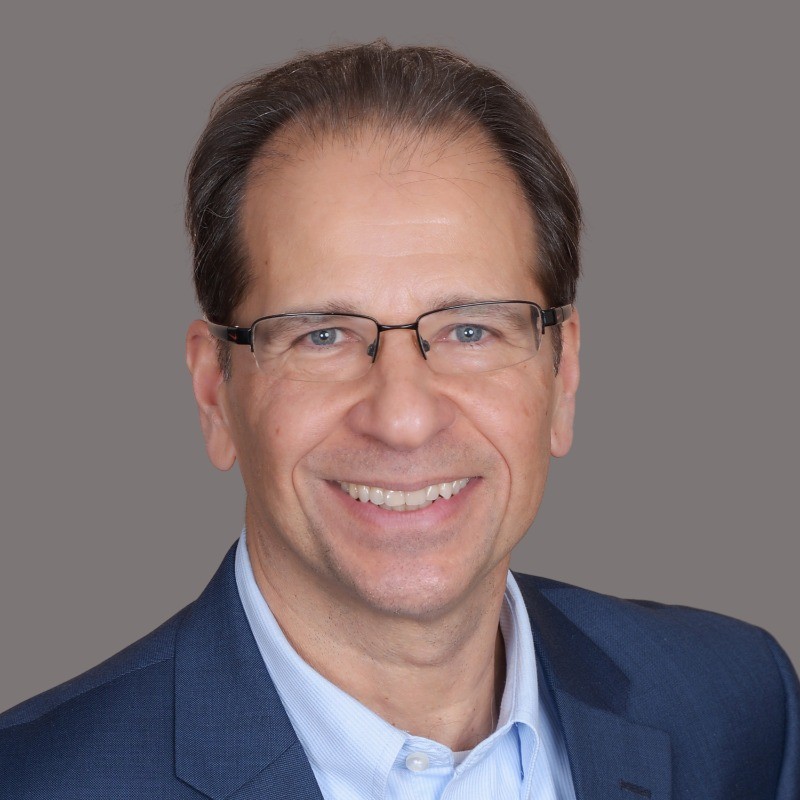 David is the author of the best-selling books: Soulful: You in the Future of Artificial Intelligence and The Exponential Era, which explore the impacts of emerging technologies on our lives and in our society.  In his keynote, he will describe the advancement of AI and its implications for the world of work and architecture. He will trace the history of AI, the current investments, applications into technology, and how it will shape our future. He will also balance the positive benefits expected from AI with the concerns that have been raised in the media, providing an accurate account of what is real versus what is just hyped up in the media.
A complimentary copy of David's new book, Soulful: You in the Future of Artificial Intelligence, will be given to all Early Bird registrants, and David will be available to sign copies.
Attend the conference to engage with the speakers, see hands-on demonstrations, and connect with your peers to learn about the latest architecture practices, strategies and solutions that drive enterprise transformation in the AI era. Find out how architects use new capabilities, data and technology to build intelligent and secure systems powered by AI.   
Speaker and Sponsorship opportunities are still available: See Call for Speakers Page,  Sponsor Opportunity Page.
Registration is Open – Register Now
(1) Deus: Greek/Latin
A god introduced by means of a crane in ancient Greek and Roman drama to decide the final outcome.
(2) Deus: in IT
– A Deus is a powerful and mysterious entity that controls or influences the functioning of an IT system or network.
– A Deus is a creative and intelligent force that designs or develops an IT system or network.
– A Deus is a hidden and elusive source of information or knowledge in an IT system or network.