Aligning Business, Innovation and Architecture Strategy
Businesses today cannot ignore technology disruption and innovation if they are to be competitive.  To support and embrace digital disruption, the business must develop a separate, integrated Innovation Strategy aligned to their Business Strategy.  These strategies, in turn, must be aligned to an Architecture Strategy.  The Workshop will present the strategy development and architecture process and practices that can be used to align Business, Innovation and Architecture strategies.  Attendees will be led through a process of presentation and labs to provide hands-on exercises to understand the strategy alignment process and will highlight the development of an Innovation Strategy.  
Here's a PDF of the MACC 2019 Workshop.
MACC 2019 Workshop Agenda for November 6th.
| | |
| --- | --- |
| Agenda Item | Description |
| Overview | MACC Purpose |
| Introduction | Business to IT Alignment, Strategy, Organization Alignment |
| Business and Innovation | Business and Innovation Background and Goals |
| Business Strategy | Business Innovation and Strategy Considerations |
| Innovation Strategy | Ten Types of Innovation |
| Lab Session #1 | Understanding How to Develop an Innovation Strategy |
| Business Architecture Artifacts | Business Model Canvas and Business Capability Maps |
| Architecture Strategy | Architecture Strategy Aligned to Innovation Strategy |
| Lunch | |
| Architecture Roles | Typical Architecture Roles in an Organization |
| Architecture Processes | Analysis, Planning and Design |
| Innovation and Architecture | Innovation Manifested Through Architecture Processes |
| Agile Architecture | Agile Architecture vs Waterfall – Delivering Business Value |
| Lab Session #2 | Understanding How to Develop Business Value Delivery Through Architecture |
| Human Capital Management | Agile, Skills and Knowledge |
| Organizational Structure and Culture Change | Collaboration and Architecture |
| Architecture Practice | Practice of Agile Architecture |
| Closing Remarks | Final Remarks |
Troy Nelson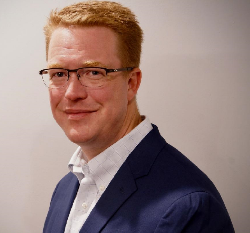 Troy Nelson, Certified Business Architect (CBA)® is the Director of Business Architecture for Prime Therapeutics. His career path spans multiple industries (retail merchandising, manufacturing, consulting, construction, real estate, financial services, higher education and health care) working on the technical and non-technical sides of the business. He is currently a Member-at-Large board member for the Twin Cities Business Architecture Forum (TCBAF) and holds a Master of Science in the Management of Technology from the University of Minnesota. 
Judy Pennington
Judy Pennington has spent the past 30+ years working in and around technology organizations.  She has a foundation in technology and over the years has been focused at the intersection of people and technology.  Judy has specialized in IT Workforce Transformation, IT Leadership Development, IT Operating Model and Organization Design, IT Learning and Development, Culture, and Change Management.  Judy has "been there, done that" experience  in designing and developing streamlined IT organizations and operations from working both inside IT organizations (she has been part of three IT executive leadership teams as a direct report to the CIO) and in a consultative role.
Judy was most recently a Managing Director with Deloitte Consulting and where she was a CIO Fellow and a member of the leadership team and faculty for the CIO Next Generation Academy.  She co-authored a number of articles for the Wall Street Journal CIO Report as well as for Deloitte's 2015 and 2016 Technical Trends report:  "IT Worker of the Future" (2015) and "RightSpeeding IT" (2016). She led the IT workforce transformation practice for Deloitte. Judy is a graduate of the University of Wisconsin – Milwaukee with a BA in Social Studies.
David Ching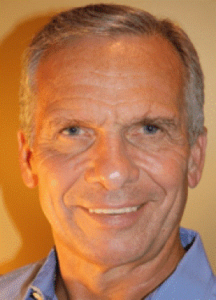 David Ching is an entrepreneur with a reputation for integrity and innovation. An Engineer by education, he has brought a systems perspective to the development of software products for different markets. He has founded or co-founded companies in the software industry. His first products provided real-time process control and plant management software to the manufacturing and public utilities markets. With his engineering and systems background, he took those concepts to managing middleware technology in IT environments, looking at middleware as a system rather than a technology silo. His products have been recognized as the best-of-breed by many analysts in the software industry and are used by many of the Fortune 500 companies in the financial, insurance, federal government, telecom and manufacturing industries. He is currently employed at Prime Therapeutics LLC, delivering SaaS solutions for the healthcare industry. David has a BS, MCE and PhD degrees in Civil Engineering from the University of Minnesota.
Johan Wettstrom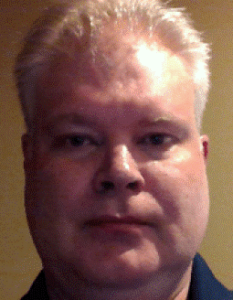 Johan Wettstrom has helped companies solve business and technical problems for 30 years. He has worked mainly for software and consulting companies. Johan's specialty is as an IT Solution, Application and Technical Architect. He has helped companies with architecture, processes, best practices and implementations. He has architected and implemented systems in Banking, Financial, Energy, Retail, e-Commerce, ERP, Device Configuration and Sales Automation among other segments.
Johan is owner of Tech Edge Solutions in Minneapolis, Minnesota, a consulting company specializing in Microsoft Technology stack. He is also a member of the Iasa Minnesota Chapter Board since the inception of the chapter.
Youssef Haddad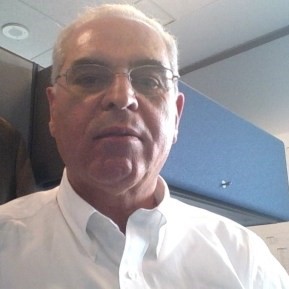 Youssef is a thought leader with over 25 years in Information Technology with experience in areas such as leadership, management, enterprise architecture, software engineering, database design, education, and training.
Youssef's most recent function was serving as the State of Minnesota's Chief Enterprise Architect. Some of Youssef's duties were overseeing the policy and architecture standard for the delivery of state IT services.
Youssef is the co-founder of the Midwest Architecture Community Collaboration (MACC) and current board member. Youssef is also currently serving on the Minnesota chapters of the AEA and IASA. Some of Youssef's accomplishments are architecting, designing, and launching www.mn.gov, www.bestbuy.com, the e-licensing system for the state of Minnesota, and rearchitecting CareerOneStop.org. In 2009, Youssef was a recipient of the Minnesota High Tech Association Tekne Award for the best architecture for www.careeronestop.org.