2021 Track speakers
Track 1: Architecture Leadership
Brad Koehn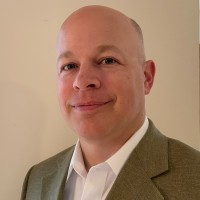 Brad Koehn has been working in software engineering for 30 years, doing everything from coding, managing, leading, leadership consulting, to coaching. In the past several years, his focus has turned increasingly to making his clients more successful by helping to solve human problems through influence. Just as people are the center of good design, people are the heart of good engineering. If engineering is critical to your business growth and success, you need to develop the people who deliver this value.
Session Title
The Leadership Skills That Make a Difference
Mary Beth Simon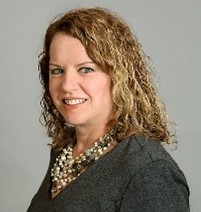 After retiring from 30+ years in corporate financial services, Mary Beth now shares her strategic talents as a keynote speaker and teaching entrepreneurs how to create contingency plans that empower their second-in-command to keep business and life flowing smoothly in an emergency. Mary Beth founded Niche Partnership Consulting because she's committed to helping small businesses thrive in uncertainty. 
She believes that the combination of continuous learning, growth, and change is the fountain of youth and became a certified Les Mills BodyFlow instructor after retiring.
She's a rescue dog-mom and volunteers with the American Business Women's Association and SCORE.
Session Title
Keep Your Business & Life Running Smoothly in an Emergency
Grant Ecker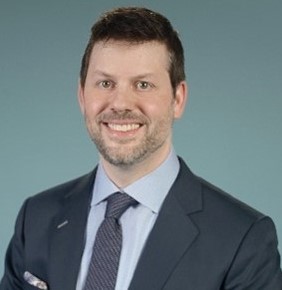 Grant Ecker is the Global VP of Enterprise Architecture with Walgreens Boots Alliance. Prior to this role Grant was the Global Head of Architecture at Medtronic and previously managed Architecture Governance for Lowe's in North Carolina.  Prior to his roles in EA, Grant has held various roles at Lowe's and General Mills leading enterprise technology platforms and integrations. Grant holds a BSCS from Washington University in Saint Louis, an MBA from the Carlson School of Management and is a Certified Professional Co-Active Coach.  He currently resides in Chicago with his wife and 3 dogs.
E.G. Nadhan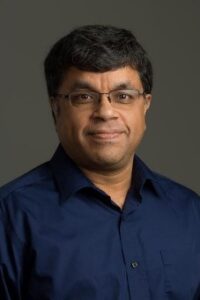 E.G. Nadhan is the Chief Architect and Strategist for North America at Red Hat. Nadhan is an IBM Associate Quantum Ambassador and is a Board Member at The HDF Group. He sits on the Advisory Boards for the Customer Experience Program at Missouri State University and the Technology Advisory Board at Governors State University. Nadhan holds a Bachelors in Engineering from Jadavpur University and holds multiple certifications including Leadership from Harvard.
Session Title
A Coach and A Referee take you out to the Game of Enterprise Architecture
Michael Callahan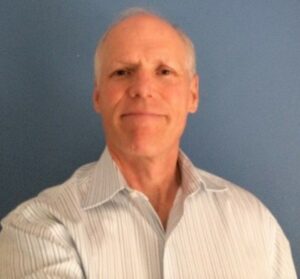 Mike Callahan is a recognized subject matter expert in the Business Architecture field and senior partner at AgileLayer, where he's authored and implemented methodologies & frameworks for enabling Design-Thinking, Business Architecture and Service/API Component Fabrics.  Mike has worked with dozens of US corporations over the past 15 years in transitioning them to advanced planning, design and architecture approaches.  He has created tools such as:  business architecture-based Design Thinking methodology, digital capability reference models, DDD-based Service Modeling methodology, and a capabilities-based planning & value assurance framework. Mike is based in Boston MA and has a BS Computer Science from Boston College.
Session Title
Integrating & Exploiting Design Thinking, Agile and Business Architecture Disciplines
Track 2: Data and Analytics
Dan McCreary

Dan McCreary is a Distinguished Engineer working for the Optum Advanced Technology Collaborative.  He helps businesses within UnitedHeathGroup (Fortune 6) evaluate advanced technologies including AI, Graph and NoSQL.  Dan has a background in solution architecture, search, machine learning, and NLP.  He is the co-author of the book "Making Sense of NoSQL" and was the co-founder of the Dataversity NoSQL Now! series of conferences.  His current research is helping organization evaluate the cost-effectiveness of migrating from relational to graph databases.  In the past Dan worked for Steve Jobs at NeXT computer and Bell Labs as an integrated circuit designer.
Session Title
Graph Systems Thinking
David Marco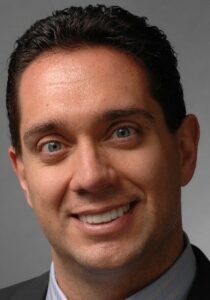 Best known as the world's foremost authority on data governance and metadata management, he is an internationally recognized expert in the fields of data management, data literacy, advanced analytics, and data stewardship. Dr. David P. Marco has earned many industry honors, including Crain's Chicago Business "Top 40 Under 40", named by DePaul University as one of their "Top 14 Alumni Under 40", DAMA Data Management Professional Achievement Award, and he is a Professional Fellow in the Institute of Information Management. He is the president of DataManagementU.com and is their lead contributor. 
David Marco is the author of the widely acclaimed two top-selling books in metadata management history, "Universal Meta Data Models" and "Building and Managing the Meta Data Repository" (available in multiple languages).  In addition, he is a co-author for numerous books and published hundreds of articles, some of which are translated into Mandarin, Russian, Portuguese, and others. DMarco@EWSolutions.com
Session Title
How to Build the Data Literate Organization
Ross McNeely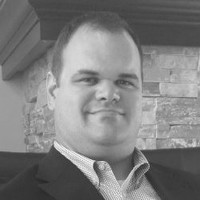 Ross McNeely is the Practice Manager for Enterprise Data Management at Tail Wind for the last 8 years.  Tail Wind is an Information Services practice located in the Twin Cities and works with clients across the nation.  Ross is responsible for data strategy assessments, architecture designs, and delivery management.  He has developed data solutions for companies ranging from mid-size to Fortune 500.  Industry experience includes healthcare, financial services, logistics, manufacturing, retail, and agriculture.  Please join Ross McNeely for his next engaging and informative presentation.  Questions are always encouraged.
Session Title
Aligning Business & Data Strategies
Cameron Vetter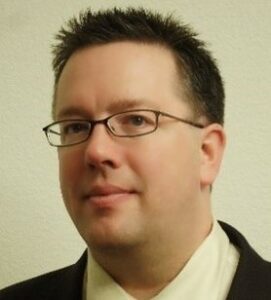 I am a technologist with 20 years of experience using Microsoft tools and technologies to develop software. I have experience in many roles including Development, Architecture, Infrastructure, Management, and Leadership roles. 
I have worked for some of the largest companies in the world as well as small companies getting a breadth of experience helping me understand the needs of different size businesses and different Industries. I am the Principal Architect at the Octavian Technology Group, where I help clients develop Technical Strategies. I help clients Architect, Design, and Develop software focusing on Deep Learning / Machine Learning, Cloud Architecture, Mixed Reality, and Azure.
I enjoy sharing what I've learned during the past 20 years by speaking at national, regional, and local conferences, including THAT Conference, Microsoft Ignite, The Midwest Architect Community Conference, Milwaukee Code Camp, and at various technology user groups. 
In 2019, I was proud to be named a Microsoft MVP for Artificial Intelligence (AI) – one of the first such honorees in the U.S. and received my second MVP award in 2020. Recently I teamed up with other MVP's from around the world to write a book about machine learning, which was released earlier this year.
I'm also the co-organizer of the Milwaukee Azure User Group and run the Milwaukee Global AI Group, which is known to draw more than 5,000 participants from cities around the world.
Session Title
Why do most Machine Learning projects never make it to production?
Track 3: Technology
Sorell Slaymaker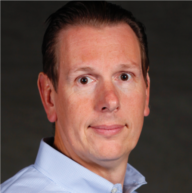 Sorell is an analyst and consultant with years of experience in networking, communications, and security architecture.  His recent published research and projects include: Zero Trust Networking, SD-WANs, UC/CC Security, Going Passwordless, PAM, Multi-Cloud Internetworking, and edge computing with 5G.  He has worked at Gartner, Target, United Health, Cigna, Travelers, and AT&T.
Session Title
Privileged Access Management: More Necessary Than Ever as Cloud-Shift Intensifies
Marjorie Freeman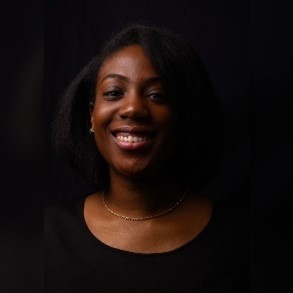 As community manager for Enable Architect, one of four technical communities (developers, programmers, CIOs/CTOs, architects, and system administrators) dedicated to growing Red Hat's community of open-source technologists, Marjorie Freeman helps tell the story of the IT architects around me to inform others of their value in this new digital landscape. Marjorie's goal is to not only learn from the tech leaders but also to honor their great work while encouraging the next generation of engineers and architects to follow their lead. 
Session Title
Tech trends shaping industries and transforming the IT architect's role in the digital enterprise
Tariq Samad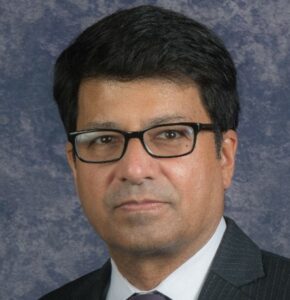 Honeywell/W.R. Sweatt Chair and Senior Fellow, Technological Leadership Institute, University of Minnesota, leading M.S. in Management of Technology program. Joined TLI in 2016 after 30 years with Honeywell, retiring as Corporate Fellow.  Industry sector experience includes process industries, homes and buildings, advanced manufacturing, and automotive. Past president, American Automatic Control Council and IEEE Control Systems Society.  Fellow, IEEE and IFAC. Founding chair, IFAC Industry Committee. Editor-in-chief, IEEE Press 2014-17. Book series editor, Technology Management, Innovation, and Leadership (Wiley). Co-editor-in-chief, Encyclopedia of Systems and Control (Springer). Board member, Clean Energy Economy Minnesota and IEEE TEMS. B.S. Yale University; M.S./Ph.D. Carnegie Mellon.
Session Title
Decision Making in Technology Management—Applying Concepts from Systems Thinking and Control Systems
PJ Johnson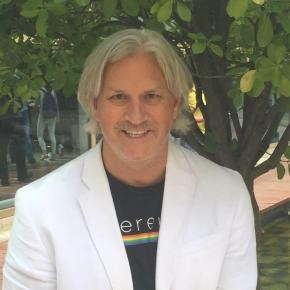 PJ Johnson is a Principal Architect at Microsoft Corporation.  His business focus includes M&A/D, Retail/CPG, and Financial Services, and he has expertise in cloud architecture and governance, security, data and AI, modern applications, and blockchain among many others.  Mr. Johnson has over 34 years of experience in IT and business functions.
Session Title
Joiners – Managing Employee Onboarding in COVID/WFH
Track 4: Architecture Process/Practice/Engagement
Nicklas Malik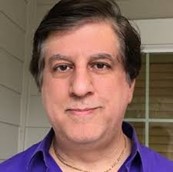 Nick is an internally recognized Enterprise Architecture writer and speaker.  Former VP of both FEAPO and the EABOK, Nick individually developed and released the first open-source Enterprise Architecture Metamodel (motivationmodel.com).  He co-authored Stories That Move Mountains, a book on business storytelling with Martin Sykes and Mark West, and regularly interacts with the EA community on social media.  Nick has been an Enterprise Architect for 16 years and is currently a member of the Strategic Technology Group in Infosys.
Session Title
Creating an Agile Approach to Enterprise Architecture to empower Digital Transformation

Jim Hietala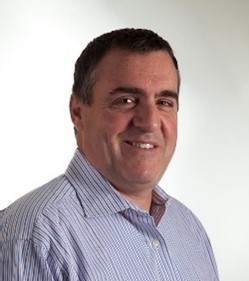 Jim Hietala is Vice President, Business Development and Security for The Open Group, where he manages security and risk management programs and standards activities, as well as the business development team.  He has led the development of several industry standards including O-ISM3, O-ESA, and the Open FAIR Body of Knowledge, as well as the Open FAIR certification program for risk analysts. 
Jim is a frequent speaker at industry conferences. He has published numerous articles on information security, risk management, and compliance topics in publications including CSO, The ISSA Journal, Bank Accounting & Finance, Risk Factor, SC Magazine, and others. An IT security industry veteran, he has held leadership roles at several IT security vendors. Jim holds a B.S. in Marketing from Southern Illinois University, and he is a holder of the Open FAIR, GSEC-Gold, and CISSP certifications.
Session Title
Industry Open-Source Initiatives: When standards (by themselves) aren't enough
Joseph Perzel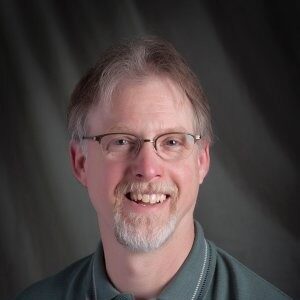 Joe Perzel has been leading projects of all sizes and managing staffs since 1982 in both a corporate and vendor capacity.  He has a background in multiple industries such as healthcare, insurance, finance, government, manufacturing, non-profit and education.  Presently Joe is Partner JPerzel Inc. as well as Program Manager at Surescripts LLC.  Previously he has held leadership positions at Cargill, Thomson Reuters, MN Workers Compensation Bureau and International Multifoods.
Joe has been speaking since 2002 on topics ranging from project management, leadership, strategy, negotiations/sales.  He has presented keynotes, chapter meetings and workshops internationally to multiple corporate, government and non-profit organizations, as well as over 20 PMI chapters, Global and PMI Region 2, Society for Quality (ASQ), International Institute of Business Analysts (IIBA), International Practice Management (IPMA) and now the PMO Impact Summit.
Session Title
How to be a Chameleon: The Key to Enterprise Project Success
Morten Stender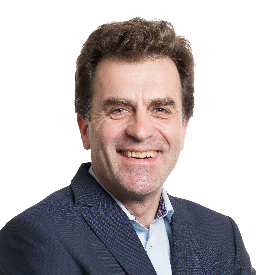 Morten is Partner of Staun & Stender, a leading advisory and solution provider of solutions to business change  and transformation. Morten brings professional background of strategy management and how to succeed with  strategy implementations across the large cap segment. He has researched and practiced consulting in  strategy, Planning and IT Management since 90's. Morten holds a PhD, M.Sc. and B.Com from the Technical  University of Denmark and Copenhagen Business School. He is an IEEE reviewer and appointed examiner at  Danish Universities. 
 Session Title

Architect, what value do you bring? Time for a brain-transplant?