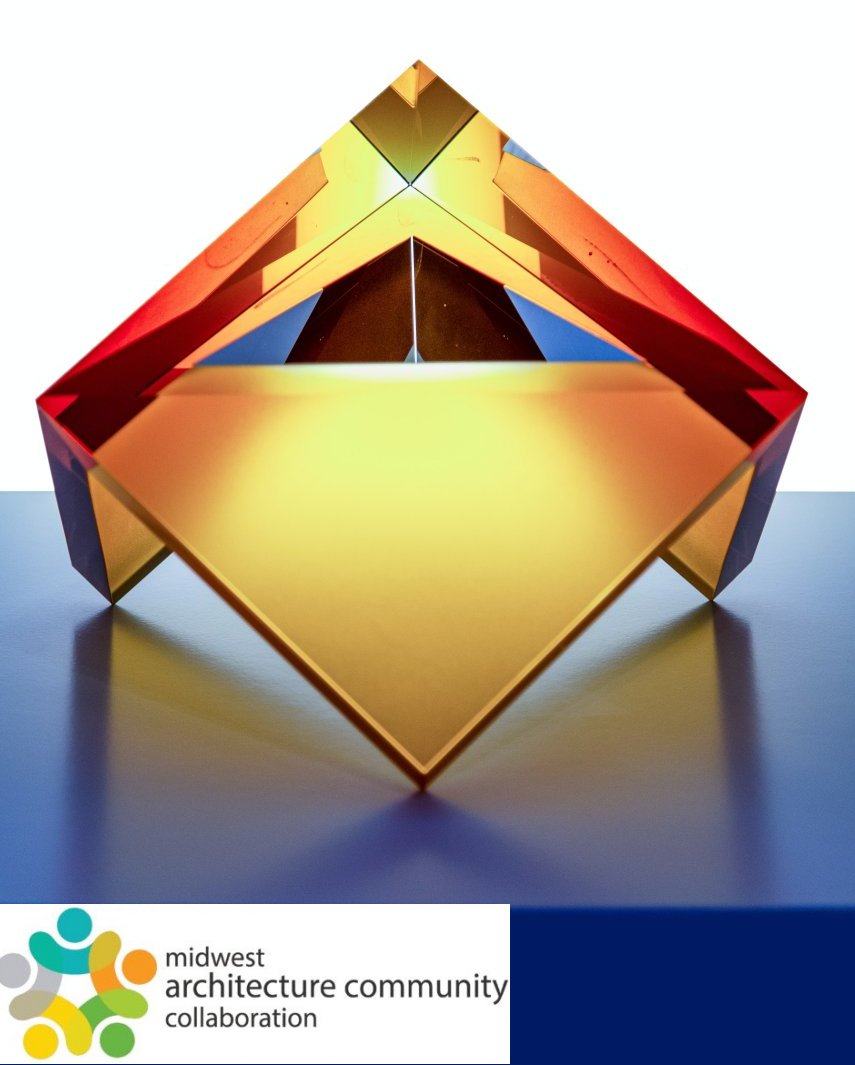 MACC 2021
Surviving The Crisis:
What Changed and What Didn't

Save the Date!
November 4, 2021
Virtual Conference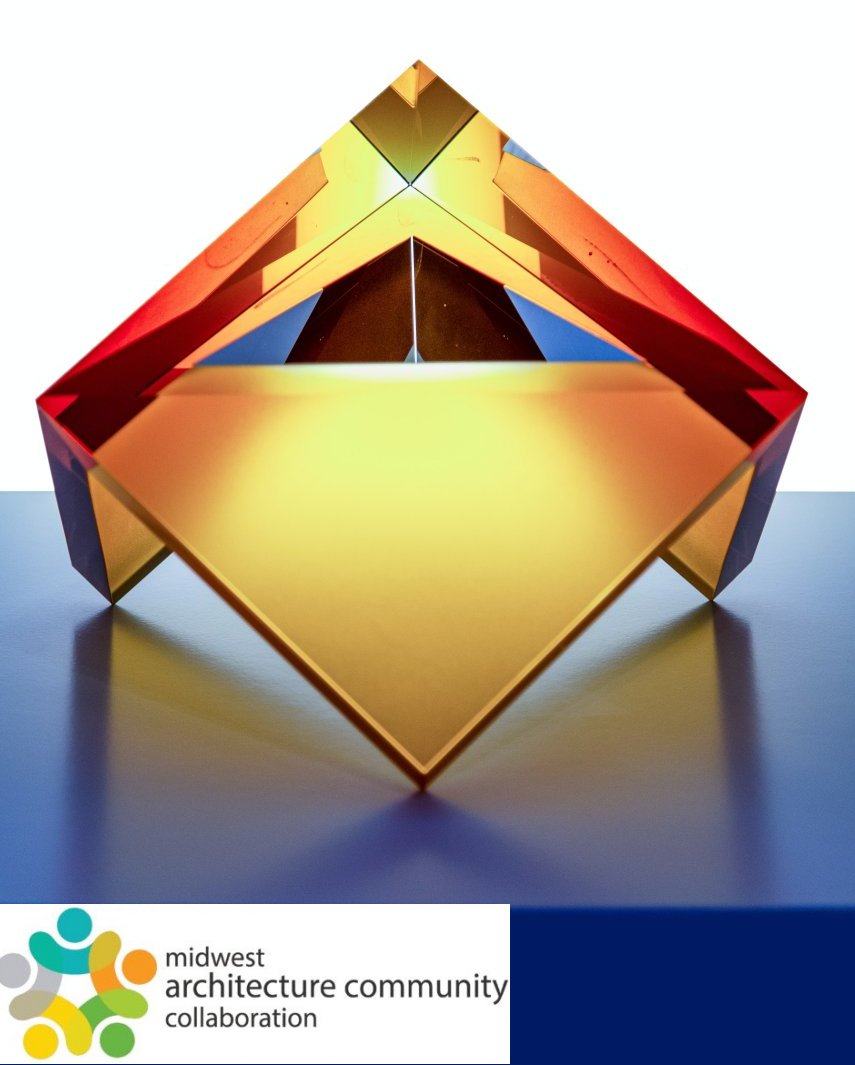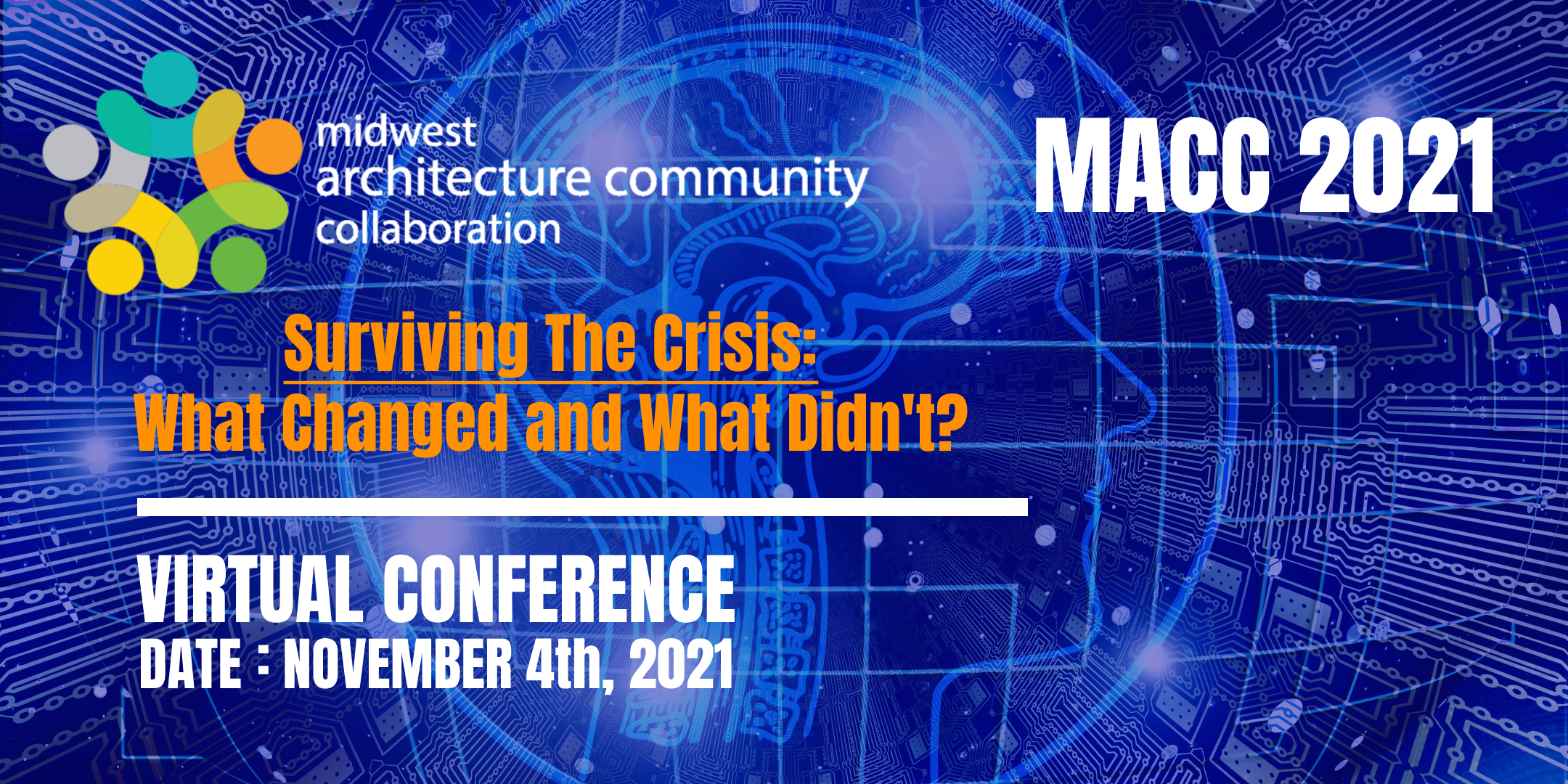 MACC 2021: Surviving The Crisis:


What Changed and What Didn't?



Save the Date! November 4, 2021
Virtual Conference
Surviving The Crisis: What Changed and What Didn't?
The Midwest Architecture Community Collaboration team is pleased to present the MACC 2021 Architecture Conference, an annual gathering that focuses on combining business, technology, people and processes for sustained business success.
The MACC 2021 virtual conference will cover the entire Enterprise Architecture ecosystem with topics like business architecture, disruptive technologies, managing security and risk, and leveraging data analytics.
Join us to learn from practitioners who share your architecture passion, and network with other senior leaders like this year's two keynote speakers.
We are fortunate this year to have two great leaders who will share with us their views and actions on architecture.
| | |
| --- | --- |
| | |
| Jim Graham, Prime Therapeutics CIO | Dan Morris, Business Architecture Association thought leader |
| Jim is a collaborative, strategic leader, committed to driving Prime Therapeutics success through information and technology. Proven track record with experience in healthcare, Pharmacy Benefit Management (PBM), and Insurance. Jim is responsible for strategic thought leadership in delivering large-scale, complex and innovative technology solutions that enable business growth and deliver differentiating value to clients and members. | Dan, author of "The Business Transformation Field Guide," has been the practice lead for business transformation at four major international consulting firms, and is the co-author of six books, more than 80 papers and articles, and more than 30 webinars. He has spoken internationally at over 45 conferences and been a leader in the BPM space serving on the international ABPMP Board, the Business Architects Board, the PEX Advisory  Board and the Forrester BPM Council. |
In addition to these architecture experts, there will be many expert presenters in four tracks:
Architecture Leadership
Data and Analytics
Technology
Architecture Process/Practice/Engagement
There is still time to get your company sponsoring: Become a Sponsor
Registration is now open: https://midwestacc.com/register-3/
Mark your calendar for MACC 2021 Architecture Conference on November 4, 2021. Watch for more details on how you can attend this virtual conference.
Twitter @midwestacc | email: info@midwestacc.com  | (612) 791-5544