2020 Track speakers
Track 1: Architecture Leadership
Grant Ecker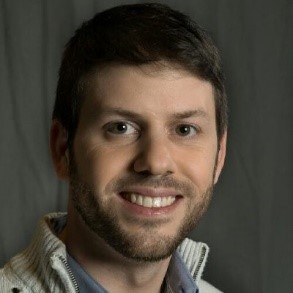 Grant Ecker joined Walgreens Boots Alliance as their Vice President of Global Enterprise Architecture on September 1st.  Prior to this role Grant was the Global Head of Architecture at Medtronic and previously managed Architecture Governance for Lowe's in North Carolina.  Prior to his roles in EA, Grant has held various roles at Lowe's and General Mills leading enterprise technology platforms and integrations.
Grant is a Minnesota native who holds a BSCS from Washington University in Saint Louis and an MBA from the Carlson School of Management.  He currently resides in Chicago with his wife and 3 dogs.
Session Title
After the first 90 days: Joining, refreshing or resetting an Enterprise Architecture program
Abstract
Great news!  You're the new chief architect, or you've been asked to join, refresh or reset the EA program at your company.  How do you get started?  What are the initial priorities?  What do you hope to accomplish in the first 90 days?  Grant will share his experiences from his first 90 days at WBA in this session with an opportunity to discover and discuss this challenge together!
Session Presentation
Grant Ecker After 90 days – Joining, Refreshing or Resetting an EA program
Ravi Mupkala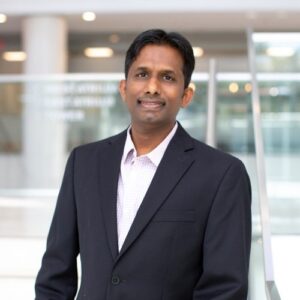 Ravi Mupkala is an Architecture and Engineering Leader at Capital One (McLean, VA) providing technology strategy, leadership, vision, architecture and implementation guidance to high performing engineering teams, architects and product teams. Prior to Capital One, Ravi has significant experience leading transformation initiatives for Fortune 500 companies and for public sector.
Ravi's current focus is on Cloud, Data and ML. He has led a team as the lead inventor to file for multiple patents leveraging ML and technology to solve business problems. He also has some great memories of partnering with friends at MACC and IASA MN.
Session Title
In a rapidly changing world, what's here to stay?
Abstract
Against the backdrop of a global pandemic, economic stress and unprecedented times, businesses of all sizes and shapes are feeling the necessity of digital transformation. While leaders in the space have various business and technology transformations underway, others are scrambling to adopt game changing technologies at a rapid pace. Technology explosion creates a more complex landscape than ever. Technology leaders and organizations are on the lookout for technologies and best practices that are worthwhile and used by forward looking companies. Drawing from our own tech and data transformation at Capital One, this talk explores technologies, trends and best practices that could stand the test of time!
Session Presentation
Ravi Mupkala – In a rapidly changing world, what's here to stay? Adopting technologies and best practices that matter
Margie Skiljan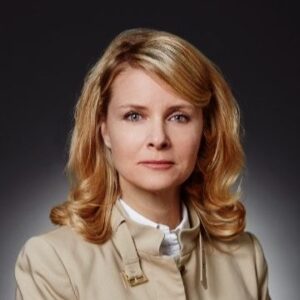 Margie Skiljan is the Founder of Think + Matter a technology architecture firm that leverages concepts in civic planning and product development to help clients visualize their enterprise as a community of systems. Margie has 30+ years of technology experience across a range of Fortune 500 companies like Boeing, Bank of America, and Express Scripts, as well as, smaller firms and startups. Her key contributions span innovation to transformation efforts from overarching technology strategies to next generation digital platforms.  She recently authored the Archenomics Guidebook, Civic Planning for Technology Systems.  Margie received a BS in CIS from DeVry Institute of Technology.
Session Title
Archenomics:  See the change you want to be in your enterprise
Abstract
Do you find yourself explaining architecture and its value more often than reasonable?  Do you long to be more productive and spend more time creating and leading?   You are not alone.  System architecture is very difficult to comprehend especially if there is more than one system.  This session will explore Archenomics, an emerging architecture practice that leverages classic architecture and civic planning techniques to visualize an enterprise's economic opportunity and needs.  Learn how Archenomics seeks to innovate systems architecture, similar to the way agile innovated software development, to make it an integral part of an enterprise's growth and development.
Session Presentation
Margie Skiljan – Archenomics – See the Change You Want to Be in Your Enterprise
Judy Pennington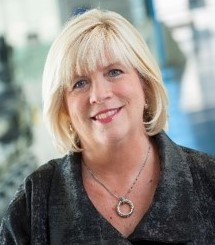 Judy Pennington has spent the past 30+ years focusing on people and organization development.   Working both inside organizations as well as in a consulting capacity, she has specialized in workforce transformation, leadership development,  operating model and organization design, learning and development, culture, and change management.
Over the course of her career she has developed and led three learning organizations and has created effective and pragmatic strategies to support the transformation of the companies with which she worked.  She is known for her people development expertise serving as a formal and informal coach at all levels of the organization.
Judy is currently a leadership coach and a team development and change management leader.  She is an adjunct professor at the University of Minnesota's Technological Leadership Institute.  Prior to this, Judy was a Managing Director with Deloitte Consulting and where she was a CIO Fellow and a member of the leadership team and faculty for the CIO Next Generation Academy.  She co-authored a number of articles for the Wall Street Journal CIO Report as well as for Deloitte's 2015 and 2016 Technical Trends report:  "IT Worker of the Future" (2015) and "RightSpeeding IT" (2016).  She led the IT workforce transformation practice for Deloitte.
Judy is a graduate of the University of Wisconsin – Milwaukee.
Session Title
Digital Transformation – and the COVID Disruption
Abstract
What is Digital Transformation and how has COVID-19 disrupted our businesses, our use of technology and the way we work?  Do we "restart" or look for a "new start"?  How do our technology architectures need to respond?
Session Presentation
Judy Pennington – Digital Transformation and the COVID Disruption
Track 2: Innovative Technology
Dave Ward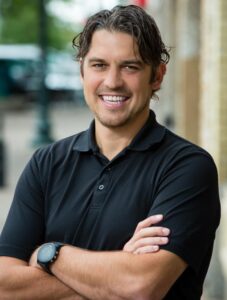 Dave Ward has worked in the software industry for 22+ years, starting out in the robotic and manufacturing industry in 1998. Focusing on thick client desktop applications in a client/server architecture. Later on, in his career, migrated into various enterprise systems, developing in an SOA environment, and finally architecting/leading large-scale projects using Microservices and DevOps. Dave is a U of MN Gopher through and through with a bachelor's degree in Mechanical Engineering (2000) and a master's degree in Software Engineering (2013). He currently is the CEO and Principal Architect of a premier software consulting company where he puts his Microservices/DevOps experience to good use.
Session Title
Practical Guide to Microservices, DevOps, and their use in the real world
Abstract
This session provides a "Real World" look at how Microservices are changing the way we build a high availability back-end data system. These new solutions that can be used by multiple different consumers such as Web Applications, Mobile Applications, and 3rd Party integrators. We will review some high-end Microservices developed at leading companies such as Netflix, Uber, and Amazon and you will get a glimpse at some solution configurations. The session will end with an intro to DevOps and how this new concept in the industry is crucial to a successful microservices solution.
Session Presentation
Dave Ward – Practical guide to Microservices and their use in the real world
E.G. Nadhan
E.G. Nadhan is the Chief Architect and Strategist for North America at Red Hat. He provides thought leadership on various concepts including Cloud, Blockchain, Analytics and the Internet of Things (IoT) through multiple channels including industry conferences, Executive Round tables as well as customer specific Executive Briefing sessions. With 25+ years of experience in the IT industry selling, delivering and managing enterprise solutions for global corporations, Nadhan engages in strategic dialog with IT decision makers and influencers across the ecosystem of customers and partners in North America to drive outcome based differentiation with purposeful application of technologies.
Session Title
Combating the virus of disruption with Collaboration and Innovation
Abstract
Disruption is no longer a choice — it just happens! Disruption triggers the need to innovate business models with relevant technologies. Disruption used to come from startups and unexpected entrants from other industries. 2020 has been disrupted by various health and social dynamics. This has resulted in enterprises having to shift focus to survival and stability. However, this has only augmented the need for systemic collaboration that fuels a steady state of continuous innovation. This session walks through practices and strategies to embrace change as a catalyst to combat disruption in the virtual world we live in globally. Attendees will leave with concrete ideas to position themselves to be the disruptor rather than being the disrupted. Let the game of technological disruption herald the arrival of the new (ab)normal!
Session Presentation
E. G. Nadhan – Let the game of disruption begin!
Sorell Slaymaker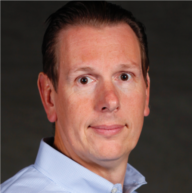 Sorell Slaymaker has 30 years of experience designing, building, securing, and operating IP networks and the communication and security services that run across them. Prior to joining TechVision Research, Sorell was a Gartner analyst covering enterprise networking, security, and communications.
Session Title
Going Passwordless
Abstract
Passwords are the least secure and most inconvenient form of authentication.  In this session we will explore new and better authentication models and how large companies are moving to passwordless security.
Session Presentation
Sorell Slaymaker – Going Password-Less
Michael Casey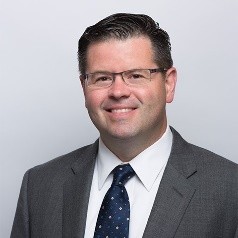 Michael Casey is CTO of EY's enterprise technology practice, focusing on developing client-relevant combinatorial solutions at the intersection of ERP, infrastructure, and emerging technologies.   He has spent 25 years taking large client's business live on scalable and resilient applications and infrastructures and is excited about reinventing proven methods using new cloud services.    He believes that convergence of business and technology energy is the path to success for aspiring companies,  and appreciates any chance to collaborate with colleagues in that pursuit.
Session Title
Activating the Elastic Enterprise with Software-Defined Architecture.
Abstract
The Elastic Enterprise supports business transformation and achievement through responsiveness and convergence.  Using the domain of ERP applications as the context, we will discuss the rapid advances that have taken place in enabling and supportive technologies over the past several years.   We will consider the behaviors of organizations who are taking advantage of those advancements, and the obstacles faced by some who have not yet.   And we will discuss what the Elastic Enterprise looks like from an Architect's view, with ample time for Q+A dialogue…
Session Presentation
Mike Casey – Activating the Elastic Enterprise with Software-Defined Architecture
Track 3: Data + Analytics
Dan McCreary
Dan McCreary is a Distinguished Engineer working for the Optum Advanced Technology Collaborative.  He helps business within United Heathcare (Fortune 6) evaluate advanced technologies including AI, Graph and NoSQL.  Dan has a background in solution architecture, search, machine learning, and NLP.  He is the co-author of the book "Making Sense of NoSQL" and was the co-founder of the Dataversity NoSQL Now! series of conferences.  His current research is helping organization evaluate the cost-effectiveness of migrating from relational to graph databases.  In the past Dan worked for Steve Jobs at NeXT computer and Bell Labs as an integrated circuit designer.
Session Title
How Machine Learning and Graph Embeddings Will Transform Enterprise Analytics
Abstract
Today, many enterprise analytics functions are being created by manually creating low-level rules.  But what if our analytics systems automatically mapped every customer, purchase and recommendation into 200-dimension mathematical space that allowed for ultra-fast (100 millisecond) queries of similar items?  We could just select a few customers, products or features and request "more like these".  This is the promise of graph embeddings, one of the most exciting areas that combines knowledge graph and machine learning.  This session will review the latest in enterprise knowledge graphs and show how new combinations of machine learning and knowledge graphs will transform analytics.
Session Presentation
Dan McCreary – How Machine Learning and Graph Embeddings Will Transform Enterprise Analytics
Bob Grogan
Bob Grogan is an experienced enterprise software architect with more than 20 years of writing code and building enterprise software systems. In management roles, he has developed agile teams through organization, architecture, and practice design.
Building on mobile, web, and enterprise development experience, Bob has led the architectural design and agile maturity of multiple organizations. His latest objective is to prove that good architecture means good business with continuous delivery pipelines to the cloud leading the way.
When not working from home, Bob is riding most anything with two wheels.
Session Title
Modeling the Real World with Accuracy and Precision
Abstract
Using the lens of developing a traffic mapping solution, the complexities of even the seemingly obvious problem of predicting an estimated time of arrival become clear. Given the interplay between geography, human behavior, and the temporal nature of traffic provide a window into the need to consider the realistic limits of precision when attempting to model conditions in the real world. Even as data becomes increasingly available through real time and near real time streams, the quality can vary widely even from similar sources. The intent is to show a path to improved accuracy by accounting for such limitations.
Session Presentation
Bob Grogan – Modeling the Real World with Accuracy and Precision
Erik Erickson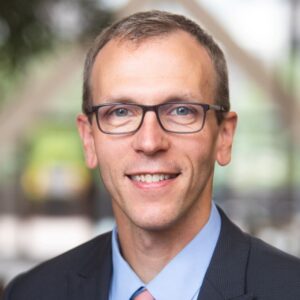 Erik Erickson is the Chief Data Officer for Hennepin County. In this role, he works to advance the use of data in local government by furthering the role of data science and fully leveraging county data as both an operational and strategic asset. Erik has a background in applied research, program evaluation, and education. He holds a Master's degree in Educational Policy and a PhD in Organizational Leadership, Policy, and Development. Erik has been at Hennepin County for seven years.
Session Title
Integrated data, graphs, and local government: Early Lessons
Abstract
Hennepin County has been exploring the use of graph databases as a mechanism to integrate a wide array of county and publicly available data sources. In this presentation I will share key lessons learned from our early experience with graph databases as both a tool for data integration and as a means to more holistic understandings of county services. I will share what has gone well, what our biggest unforeseen challenges were, the ways in which the legal and privacy landscape has affected this effort, and most importantly, how early insights are being connected to core business activities.
Session Presentation
Erik Erickson – Integrated Data, Graphs, and Local Government: Early Lessons
Joe Roushar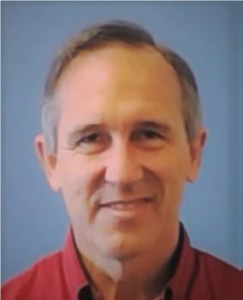 Joe Roushar is linguist, entrepreneur and a business, systems and information architect with leadership experience in information and systems governance, architecting AI and knowledge frameworks for automating knowledge tasks. With graduate level education in Natural Language Processing at Tokyo Institute of Technology and in artificial intelligence at the University of Minnesota, Joe has spent the last few decades working in BI software, health insurance and financial services, high-tech, manufacturing, retail and government to improve outcomes through traditional architectures, hosted and XaaS strategies, advanced, model-based technologies, big data and content convergence.
Session Title
Augmenting Analytics with Causal Reasoning AI
Abstract
Since the days of Karl Pearson, "Correlation is not Causation" has been a mantra in analytics, and rightly so. Numbers do not speak, lie nor tell secrets. To understand causality, you need words, and in many cases, you need enough words to accurately describe phenomena and human intent. With IoT and much more correlated information, combined with written observations and analyses, we can match the numbers with known causal paths by interpreting tags and text in the context of the phenomena they describe. This session will discuss how to apply concept learning in mechanistic causal reasoning to augment analytics.
Session Presentation
Joe Roushar – Augmenting Analytics with Causal Reasoning AI
Track 4: Architecture Practice
David Ching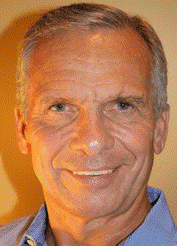 David has been involved in the IT Industry for over 40+ years as an entrepreneur, consultant and architect.  He has developed commercial software products for the IT industry and delivered one of the first technologies for business transaction monitoring in the early 2000's.  Today, he serves as an architect under IT Strategy and Planning for Prime Therapeutics, a Pharmacy Benefit Manager.  He has taken his experience in working with companies worldwide to bring a top down, business perspective to architecture.
David has Bachelor's, Master's and PhD degrees in Civil Engineering and minors in Computer Science from the University of Minnesota that have allowed him to use a systems perspective to the development of software products for different markets.
Session Title
Agile Architecture – The Architecture Engagement Process
Abstract
Should the two words "agile" and "architecture" be used together?  What does it mean to develop an agile architecture?  If there is such a concept, what is the architecture engagement process to engage with Product Teams?  This presentation will discuss agile architecture, why it's required, how it's managed and what the engagement process is with Product Development teams.  Strategy and objectives, whether at the portfolio, program or product level, need to be considered in the development of an initial architecture to support it.  After that, there are no ivory towers for architecture as the engagement process governs the development of the architecture as business value is delivered through product development.
Session Presentation
David Ching – Agile Architecture – The Architecture Engagement Process
Ming-Hong Liu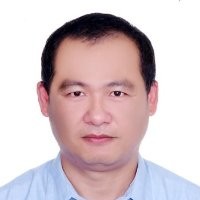 Dr. Ming-Hong Liu is an experienced business and technology leader with 25 plus years' IT experience developing business, people, solution, processes, and technology for profit.
The areas of expertise are
Developing information technology strategy, solution architecture, and roadmaps
Conducting assessment and workshops in enterprise architecture, data warehousing, integration, complex systems, disaster recovery, and high availability
Delivering intellectual properties and technologies for artificial intelligence, machine learning, business intelligence, data and process management, rules engines, mobile and mobile push integration, hybrid cloud integration, data security, marketing and internet of things (IoT).
Session Title
Data Contextualization for Better Business Outcome
Abstract
Data are only useful and valuable when we can access and understand the data easily. After that, the next step is data monetization. Effectiveness and efficiency of data monetization will improve and increase business outcomes. Data contextualization is the process of adding related information of and about data in order to make them useful and easy to understand. This paper uncovers many common challenges in existing enterprises and proposes a data contextualization strategy to improve values of data. Consequently, it enables enterprises to monetize data broadly to increase the business outcomes.
Session Presentation
Ming-Hong Liu – Data Contextualization for Better Business Outcome
Tom Nedwek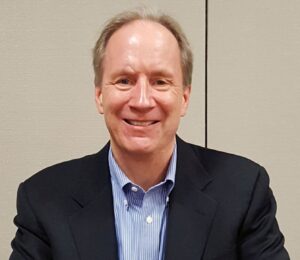 In 1983 Tom Nedwek started an IT journey that currently finds him serving in solution- and business-architecture roles at Pegasystems. These roles have included helping organizations like Ford Motor Company, Walt Disney World, and Accenture's Avanade subsidiary develop process-modeling and solution-delivery methodologies. Tom previously architected, designed, and implemented applications on platforms from the mainframe to the Web. He also has developed and delivered software-development training, including business and solution modeling, for numerous Fortune 500 companies and the University of Minnesota, and has spoken at international software-development conferences in the US and Europe.
Session Title
What Successful Agile Architects Do
Abstract
Architecture – and architects – have never been more important than they are today.  But agile development practices require innovative ways of looking at the contributions architects make and the ways in which they make them.
Interested in learning how following common practice often keeps an enterprise from receiving the full value of architecture? How architects might be hindering their own contributions? How to succeed at an architect's three most important jobs? Then join the discussion about architecture's continuing value and how IT architects can evolve within agile organizations to ensure that the enterprise receives that value.
Session Presentation
Tom Nedwek – What Successful Agile Architects Do
Michael Levine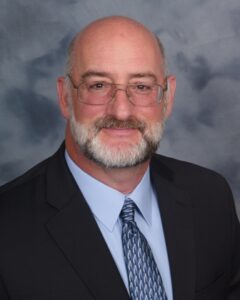 Michael Levine is a well-known software delivery leader and writer.   Most recently Michael was division CIO at US Bank for Consumer Lending & Business Banking, where his teams delivered innovative solutions for mortgage origination, loan servicing, and business banking.  Prior roles include leading Wells Fargo Home Mortgage's technology & process engineering through the default crisis, and CIO of the leading real estate marketing technology provider. He has written the acclaimed Tales of Agility lean and agile software development book trilogy, helping business leaders and development teams understand the what, why, and how of agility.
Session Title
People Over Process: Leadership for Agility
Abstract
Endangered: The Agile Manifesto's first value!  (Individuals & Interactions over Processes & Tools).  What exactly do we mean by valuing people, and how do we operationalize that?   Michael presents an abbreviated version of his most recent book, People Over Process: Leadership for Agility.  He shares a leadership for agility model: rigor, alignment, and efficiency, leveraging frameworks. In the context of the fictional Pacifica Bank and its digital / agile transformation, Michael surveys some key frameworks including meetings, process/technology simulations, team and organizational design, and Toyota's A3.  Take home some concrete ideas to improve your own leadership and your teams' effectiveness.
Session Presentation
Michael Levine – People Over Process: Leadership for Agility