Midwest Architecture Community Collaboration Track Speakers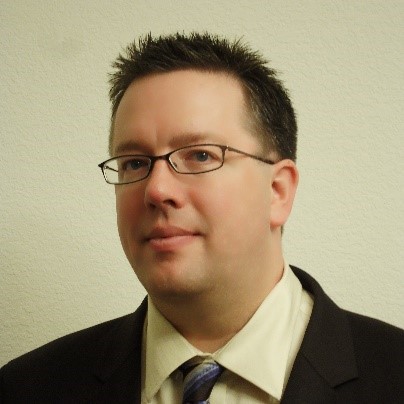 Cameron Vetter is a technologist with 25 years of experience using Microsoft tools and technologies to create products. He is the Principal Architect at the Octavian Technology Group, where he helps clients develop technical strategies and execute them. 
Cameron enjoys speaking at national, regional, and local conferences, including THAT Conference, Microsoft Ignite, The Midwest Architect Community Conference, AI DevWorld, and at various technology user groups. 
In 2019, he was named a Microsoft MVP for Artificial Intelligence (AI) – one of the first such honorees in the U.S. and has received an MVP award for 5 consecutive years. 
Presentation: Stop playing with ChatGPT, let's get serious about LLM's
ChatGPT has taken the mainstream media by storm and everyone is talking about it. From tech enthusiasts to skeptics, everyone is buzzing about this groundbreaking AI.   With such a big impact in the consumer space many enterprises are attempting to incorporate ChatGPT into their products and workflow. Be warned though, ChatGPT is a great demo and a fun toy to play with but it is just that, a toy.  OpenAI themselves has even published the warning: "ChatGPT sometimes writes plausible-sounding but incorrect or nonsensical answers.". In other words, ChatGPT should NOT be used for production usage in most scenarios. The good news is that ChatGPT is built on top of the Foundation models GPT 3.5 and GPT 4.0. The true power lies in these Foundation models, which, when wielded by skilled hands, can deliver exceptional results for your production needs. Don't miss out on this game-changing technology. Embrace the future of AI and discover how the remarkable Foundation models, can elevate your organization to new heights. Let's delve into this this together!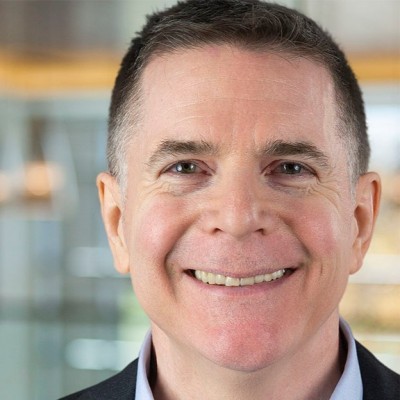 Charles Betz is VP and research director for enterprise architecture for Forrester Research, where he currently leads the international Forrester enterprise architecture awards (now in partnership with The Open Group). In his seven years at Forrester, he also has covered DevOps, the project to product transformation, and enterprise service management. Previously he has worked as an architect for AT&T, Wells Fargo, Best Buy, Target, and Accenture. He served as adjunct faculty for the University of St. Thomas between 2014-2022, and also contributed to the Open Group's IT4IT and ISACA standards. He has authored two books on IT and architecture topics, and contributed to many others.
Presentation: AI's Impact on Enterprise Architecture
Forrester CEO George Colony stated in September 2023 that ""GenAI is the most important tech thunderstorm of the last 40 years." These new abilities to assimilate and query massive amounts of data in a natural language interface is enabling nearly Star Trek-like capabilities. Enterprise architects need to quickly understand their fundamentals, and in turn these capabilities are already being used to improve the management of enterprise architecture. EA vendors (as well as their partners in CMDB and systems management) are already integrating LLMs, vector databases, RAG, and similar technologies in their products. Charlie will give an overview of what Forrester is hearing in this space, what's here today, and what we can expect in the months to come.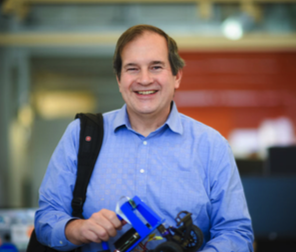 Dan McCreary is a solution architect with over 30-years experience leading architecture organizations.  In the past he has worked for Bell Labs, ETA System and with Steve Jobs at NeXT Computer.  He recently has been at a Fortune-10 company where he led the Generative AI Center of Excellence.  He has published several books about data architecture and database selection.
Presentation: Architecture Patterns for Generative AI
Generative AI is by far the most impactful technology in the last ten years.  It dominates the priority list of almost every CIO in the world.  This session will review key architectural patterns that organizations are using to safely harness the power of Generative AI to build intelligent search, chatbots and agents as well as performing a variety of tasks on unstructured text.  We will cover the key use case taxonomies that are emerging and the architectural patterns we need to support these initiatives.  If implemented, these patterns can accelerate the process of building intelligent agents for all knowledge workers.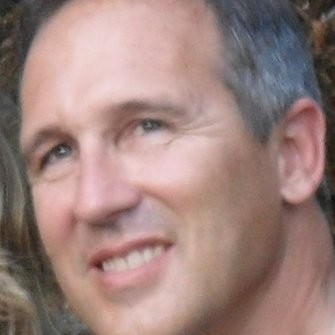 Joe Roushar's architecture and leadership experience includes information and systems governance, knowledge frameworks and automating knowledge tasks. Having studied Natural Language Processing at Tokyo Institute of Technology and AI at the UofM, Joe has worked in health insurance, financial services, high-tech, manufacturing, retail and government to improve outcomes through architecture discipline, XaaS strategies,  model-based technologies, big data and content convergence. Currently running Epacca, his AI/NLP company, Joe has been at QlikTech , Medtronic, H.B. Fuller, Optum, Ameriprise, Scott County, P&G, GoGo Inflight, Blue Cross and Regis. He holds a patent for NL understanding and translation and two pending patents. 
Presentation: LLM vs. deep language understanding. How to get traceable, auditable and reliable answers.
Neural networks have remarkable power to learn and correlate patterns. But the computational cost is very high and the results are sometimes surprising, including hallucination and deception. The Large Language model (LLM) stores knowledge implicitly thus answers are not attributable without wrapping them in a massive and costly support ecosystem. Deep Language Understanding approaches to Natural Language, however can provide all the breadth of knowledge of the LLM without the penalties. Incorporating causal, logical, taxonomical, social, temporal and spatial reasoning is the key to traceable, auditable and reliable answers.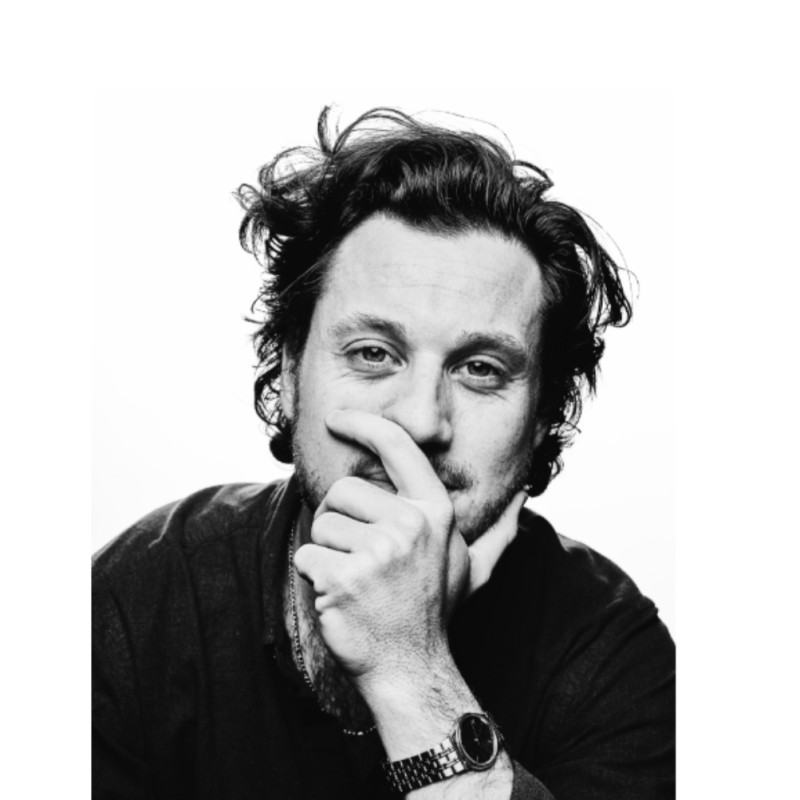 Dustin Dye is a dynamic speaker and thought leader in the field of technology and innovation. With a wealth of experience in software development and project management, Dustin has a keen understanding of leveraging technology to drive business growth. His engaging presentations inspire audiences with insights on emerging trends, digital transformation, and effective leadership
strategies. Recognized for his expertise and ability to simplify complex concepts, Dustin is a sought-after speaker at industry conferences and events, captivating audiences with his passion for driving meaningful change through technology.
Presentation: Generative AI in Contact Centers
In this presentation, Dustin will explore the transformative potential of generative AI in the contact center market. He will delve into how this groundbreaking technology can revolutionize customer service by automating routine tasks, enhancing agent productivity, and delivering personalized experiences at scale. Dustin will shed light on the benefits of using generative AI to streamline processes, improve efficiency, and elevate customer satisfaction. By sharing practical examples and insights, he will help organizations understand how embracing this innovation can unlock new levels of customer engagement and drive competitive advantage in the rapidly evolving contact center landscape.

Kashif Riaz
Presentation: What to choose from – So many Machine Learning Techniques
Everyone is talking about AI and Machine learning. The session will distinguish between different AI techniques and help us map the problem to the technique. Which type of algorithm is best suited for the given data? How to curate data for the algorithm. What type of governance is required for each algorithm? What are the elements of measuring the performance of the algorithm? What is the North Star for Machine Learning architecture?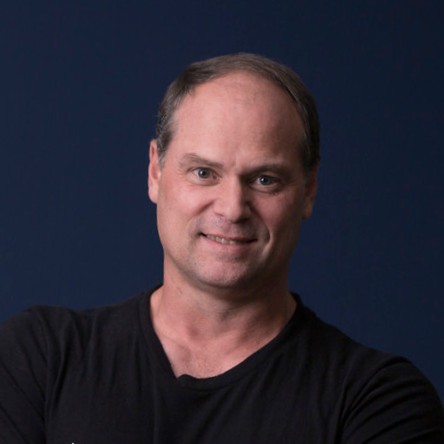 Mike Benkovick – A software architect, Azure expert, and former Microsoft evangelist, Mike dedicates huge amounts of his time to helping his fellow developers and burgeoning programmers learn about new technologies and platforms. Mike's website equips developers with tips and resources to help them get to grips with technologies including cloud, data and devices, and he produces online courses covering areas like Azure enterprise development and serverless computing.
Presentation: Working with ChatGPT for Developers: A Hands on Approach
In this session, attendees will learn how to work with ChatGPT, a cutting-edge language model developed by OpenAI. This session will cover the basics of ChatGPT, including how it works and how it can be integrated into various applications. We will also explore the potential use cases for ChatGPT, including natural language processing, conversational AI, and more. Attendees will be guided through a series of demos that illustrate how to work with ChatGPT in a hands-on manner, using tools such as GitHub and ASP.NET Core.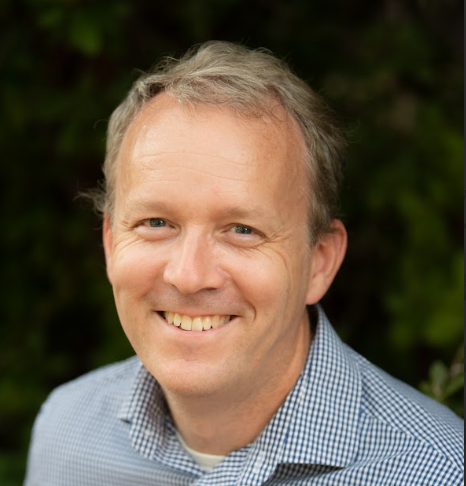 Mike Gillespie – Mike has made a career of exploring new technologies and applying them to solve problems. Mike got his start in IT as a software developer, then gravitating to architecture and design. Mike has been with Amazon Web Services for the last seven years and currently helps software companies running on AWS get the most out of the platform.
Presentation: Beyond the Hype: Using Generative AI to solve real world problems
While Generative AI has captured the imagination of many in the industry, many organizations fear they are being left behind, but don't know how to apply this exciting new technology. This session will provide a framework on how to apply Generative AI to solve real business problems. This will include discussion on when to apply prompt engineering, agents, and fine tuning of models and demonstrate examples of Generative AI on the Amazon Bedrock platform.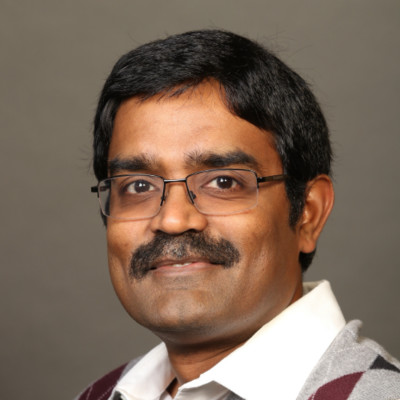 Senthil Kumaran is currently serving as CIO for Virtuwell, a HealthPartners company. He is a pragmatic leader, architect, designer and developer in Web and Mobile technology in developing Internet, e-commerce, and multi-tier client-server applications including healthcare, highly secure financial applications, manufacturing, retail, and consumer websites. He is part of HealthPartners AI and Machine Learning and Enterprise architecture group and a key contributor to the HIPPA/HITEC security and a conference presenter on Predictive Data Analytics, Rules, and Web/Mobile initiatives. He is currently working as an Adjunct faculty in Concordia University St Paul in Information Technology Management and Data and Analytics Management Master's program. He is passionate about investing in both stocks and real estate and spends a lot of time analyzing cricket matches around the world. He received his MBA from St Thomas University, Minneapolis and Masters in Electronics Engineering from Bharathiar University, India.
Presentation: Revolutionizing Healthcare with Generative AI 
In this session we will delve into the transformative potential of Generative AI in Healthcare. We will explore the cutting-edge advancements, real-world applications, and ethical considerations surrounding the fusion of artificial intelligence and healthcare. From generating medical imagery to drug discovery, predictive diagnostics to personalized treatment plans, Generative AI is at the forefront of innovation. Discover how Generative AI can enhance patient care, reduce healthcare costs, and accelerate medical research. Gain a deeper understanding of the ethical and privacy implications in healthcare AI, and explore the future possibilities that lie ahead. We will also cover how we Infused Virtuwell with machine learning algorithms to be better at triaging on not only acute conditions but also on integrating at home medical kit results.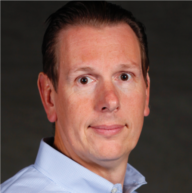 Sorell Slaymaker is a Principal Consulting Analyst with 30 years of experience in Enterprise Architecture with a focus on networking, infrastructure security, and communications architecture.  He is TOGAF certified and has worked as an IT architect at United Health Group, Target, Travelers, and Cigna in the Twin Cities along with being a Gartner and TVR analyst.  Sorell has written a 60 page research paper on using AI for network performance and security monitoring and consulted with a number of Fortune 500 companies on implementation.
Presentation: Lessons Learned Using AI for Network Performance & Security Monitoring
Creating network baselines and ferreting out network performance and security anomalies and assigning severity codes for large enterprises adds a lot of value when done correctly.  In this session, we will review the architecture, approach, results, and lessons learned for 3 AI implementations:  1) Retail using Juniper Mist AI.  2) Manufacturing using Fortinet AI for OT Security.  3) Healthcare using Palo Alto AI.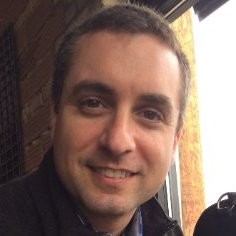 Tarek Haddad is a Technical Fellow and Director of the Machine Learning and Statistics Group within Cardiac Implantables, Research & Technology at Medtronic. His team's area of focus is the development of machine learning/AI algorithms and stochastic models for improving patient outcomes, efficiencies in Patient Management, and user experience for both patients and health care providers. 
Presentation: Artificial Intelligence in the Medical Device Domain: Challenges, Building Blocks, and Success Stories
This presentation delves into the unique aspects of AI integration within the medical device industry. We begin by contrasting it with traditional algorithm development processes. Key building blocks and crucial considerations for achieving success with AI in this specialized domain will be highlighted. Furthermore, we will showcase exemplary cases of effective AI applications in medical devices.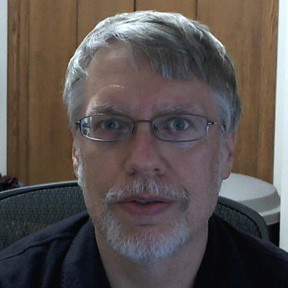 Tony Bjerstedt: An adept software architect, developer, and cybersecurity enthusiast with CISSP and CCSP certifications. Skilled in guiding teams to adopt emerging technologies and design patterns, specializing in solution and cybersecurity architecture. Collaboratively crafts high-quality, secure solutions with business stakeholders. Actively shares insights through speaking engagements and written contributions. Committed to advancing technology and cybersecurity standards.
Presentation: Enhancing Security in Modern AI Chat Applications with OWASP LLM Top 10
Explore AI-cybersecurity fusion in chat apps. Tailored for senior management, solution architects and enterprise architects, this session provides insights into securing AI-driven chat platforms like ChatGPT with the OWASP LLM Top 10. Gain guidance to fortify apps against threats, ensuring protection for user interactions, data integrity. Strike a balance between innovation, security, leveraging AI's potential while upholding cybersecurity. Join to understand architecting cutting-edge, resilient, secure chat apps.