Track: 1 Leading Innovation and Architecture
Tariq Samad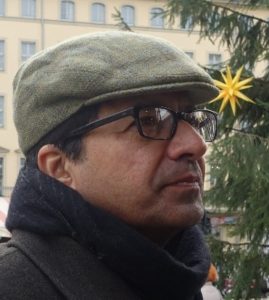 Honeywell/W.R. Sweatt Chair and Senior Fellow at Technological Leadership Institute, University of Minnesota, leading M.S. in Management of Technology program. Joined TLI in 2016 after 30 years with Honeywell, retiring as Corporate Fellow. Industry sector experience includes process industries, homes and buildings, advanced manufacturing, and automotive. Past president of American Automatic Control Council and IEEE Control Systems Society. Fellow of IEEE and IFAC. Founding chair of the IFAC Industry Committee and serves on the IFAC Council. Editor-in-chief of IEEE Press 2014-17. Launched new book series for Wiley/IEEE on Technology Management, Innovation, and Leadership. B.S. Yale University; M.S./Ph.D. Carnegie Mellon.
Session Title
Control Science as a Source of Insight and Inspiration for Managing Innovation
Abstract
Control science is more than an engineering discipline. Its success in engineering applications can be traced to principles that are universally relevant. It's not a stretch to claim that control science is the only rigorous approach to optimized decision making in complex dynamical systems!
I will explore what this slogan means for managing technological innovation. Concepts such as feedback, modeling, optimization, state estimation, robustness, adaptation, etc., have precise, rigorous meanings in control engineering. While accurate mathematical models are infeasible for managerial decision making, the underlying principles offer "insights" that are directly applicable today. Several such insights will be discussed
 Presentation
Control Science as a Source of Insight and Inspiration for Managing Innovation
Harold Knutson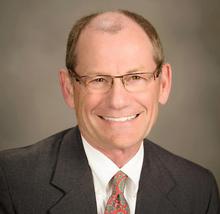 Harold Knutson is the Founder and Principal Consultant at Bayside Associates where he helps clients achieve strategically aligned, operationally excellent technology. Mr. Knutson has more than 30 years of CIO and technology leadership experience at Fortune 100 and 200 companies like Best Buy, Federated Department Stores, and Thomson Reuters. He also has experience with start-up divisions, regional firms, manufacturing companies and government entities. He has helped numerous clients across multiple industries better understand their business situation and where/how technology can help them succeed. Mr. Knutson received his BS and MBA degrees from the University of Minnesota. He was designated as a Distinguished Military Graduate by the US Air Force and has participated in numerous executive training sessions from firms such as the Covey Institute, Harvard Business School, and the Anderson School at UCLA.
Session Title
Leadership Engagement and Communication: Why won't they just listen!
Presentation
Leadership Engagement and Communication: Why won't they just listen!
Abstract
You've all seen situations where your architect brethren who are incredibly gifted with technical insights and mastery of architectural principles sit on their hands while in a setting where their organization is crying out for their engagement and leadership. You've also seen peers flame-out or quietly resign their position and move to another organization. Why?! Bad fit, undervalued in their organization, can't convince their boss to invest in the right technologies, I've told them 10 times, …?
Grant Ecker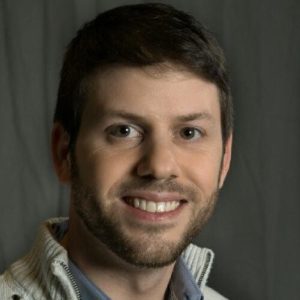 Grant Ecker is a Senior IT Director and the Global Head of Architecture at Medtronic. He joined Medtronic in February 2016 from Lowe's Companies Inc., after having managed enterprise architecture governance for the home improvement retailer in North Carolina. Prior to his roles in EA, Grant has held various roles at Lowe's and General Mills leading enterprise technology platform teams and large integration projects.
Grant is a Minnesota native who holds a B.S. in Computer Science from Washington University in Saint Louis and an MBA from the Carlson School of Management. He lives in Saint Paul with his wife Madolyn and three dogs.
Session Title
Architecture as a Distributed Organization and a Global Community of Practice
Abstract
The architecture discipline has seen continuous centralization and federation in its operating models since its inception. Today's trend favors federated architecture practices with shared responsibilities across formal and informal architecture community contributors where a challenge exists in effectively facilitating collaboration across key contributors without centralized reporting and objectives.
This session will share Medtronic's shift towards a federated architecture model across our four architecture practices: Business, Information, Technical and Security. A brief overview of each practice will be shared with commentary on how the model is adapted across architecture practices, business units, functions and 4 global geographies.
Presentation
Federating Enterprise Architecture at Medtronic
Charles T. Betz and David Lounsbury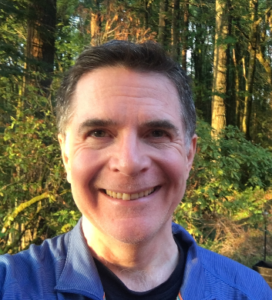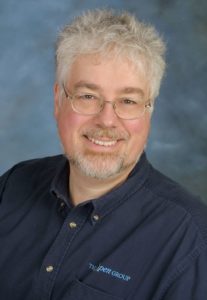 Charlie Betz's experience includes stints as architect and analyst at AT&T, Wells Fargo, Best Buy, Target, and Accenture. He is the author of several books, including Managing Digital: Concepts and Practices, a survey text incorporating Agile, DevOps, and Lean IT concepts. He is Chair of The Open Group Digital Practitioner Work Group.
As CTO of The Open Group, Dave Lounsbury ensures that the people and IT resources at the company are effectively used to implement the organization's strategy and mission, including The Open Group's proven processes for collaboration and certification
Session Title
A Body of Knowledge for Digital Practitioners
Abstract
Business and IT leaders are still in transition from Digitization to Digital—the radical, fundamental change towards becoming a digital enterprise.
The Digital Practitioner Body of Knowledge™ Standard provides a foundational set of concepts for these digital practitioners to make sense of the landscape they find in organizations of all sizes that are working to deliver digital products and services. The standard targets both new entrants into the digital workforce as well as experienced practitioners seeking to update their understanding on how all the various themes and components of digital and IT management fit together in the new world.
Presentation
Open Standards for Digital: A Body of Knowledge for Digital Practitioners
---
Track: 2 Leveraging Data and Analytics 
Tim Garrod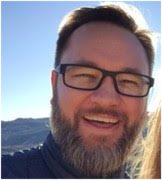 Tim is an Analytics Data Architect at Attunity focused on assisting large enterprises in their journey to modern analytics architectures across the major cloud providers.    He has 20 years of experience in the data and analytics field working previously as a Data Integration Product Manager at Oracle.  He also worked in the financial services industry as a lead data and warehouse architect including Senior Manager for Enterprise Data at Raymond James Financial.
Session Title
Emerging DataOps Principles and Technologies for Analytics
Abstract
DataOps, like DevOps, employs an agile methodology and continuous integration to build more efficient and effective data pipelines in support of modern analytics initiatives. This session will examine emerging technologies and best practices for enabling analytics success with DataOps and the resulting benefits, including real-time data availability, automated processes, increased output and higher collaboration across teams.
Presentation
Emerging DataOps Principles and Technologies for Analytics
Dan McCreary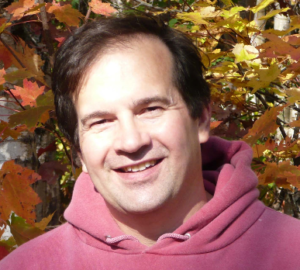 Dan is a Distinguished Engineer at the Optum Advanced Technologies Collaborative with a focus on AI and Graph databases. He's worked at Bell Labs and Steve Jobs's NeXT Computer as well as founding his own consulting firm of more than 75 people. He is co-founder of the "NoSQL Now!" conference and is a co-author of the book Making Sense of NoSQL by Manning Publications.
Session Title
Enterprise Knowledge Graphs
Abstract
Graph technologies are by far the fastest-growing segment of the database market. In the last two years, distributed native property graphs have matured so that there will soon be many vendors providing enterprise-grade graph databases providing excellent high-availability and scale-out characteristics. This means that organizations can have integrated customer and employee touchpoints in a single knowledge graph. We will show how graph databases and AI can combine to provide better recommendations and deeper analytics. We will present use cases of customer journey and tools to make data scientists more productive.
Presentation
Karun Subramanian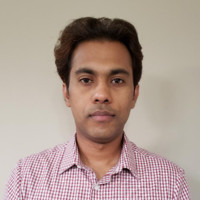 Karun is an IT Operations Expert focusing on modernizing monitoring and observability. With more than 20 years of experience, Karun has helped numerous companies transform their monitoring ecosystem. His area of expertise includes log aggregation, time-series databases, cloud infrastructure, and machine data analytics. He is a Splunk Certified Architect.
Session Title
Don't leave money on the table! How to tap into machine data for observability and business analytics
Abstract
Machine data doesn't get the respect it deserves! After all, it is the digital exhaust of every device in your network. Data are huge, unstructured and often difficult to locate and ingest. Yet they contain tremendous value for any institution. From monitoring the availability of an application to using Machine Learning to predict future trends of your sales, machine data can provide varieties of insights to your organization. Modern-day platforms and architectures make it possible to index the ever-growing machine data with ease. We'll review practical approaches to architecting and implementing solutions that can handle logs, events and metrics, no matter where they live. We'll also look at real-world examples for tapping into machine data for business analytics.
Presentation
Don't Leave Money On The Table! How to tap into machine data for observability and business analytics
Bill Burgess/Bob Milius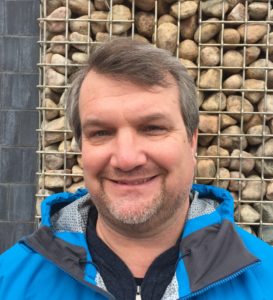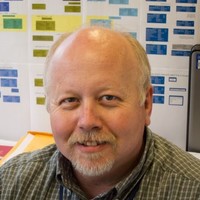 Bill Burgess has more than 30 years of IT experience in healthcare, transportation, finance and manufacturing. The past five years have focused on solution architecture, business architecture and cloud computing. In his current role, he is supporting business and solution architecture at the Center for International Blood & Marrow Transplant Research (CIBMTR).
Bob Milius is a Principal Research Scientist at Be the Match.
Bob has recently participated in the "Sync for Genes: Bringing genomics to the point of care" panel at the March 2019 Health Datapalooza in Washington, D.C.
Session Title
The future on FHIR —CIBMTR Reporting App
Abstract
The CIBMTR has broad research impact in the field of bone marrow transplants, building on its unique resource of high-quality patient level data. The architecture developed will improve access and acquisition of data through automation to:
Increase data quantity and quality
Decrease burden of data reporting
Increase the scope and level of detail of data available for unique and innovative analyses using observational, clinical trials data and biospecimens
The architecture adopts and adapts open source solutions such as the Java-­based HL7 Application Programming Interface (HAPI); FHIR tools to deploy FHIR-­compliant data, conformance, and terminology services, client software; and the creation of tools to translate the FHIR resource instances to formats that the CIBMTR research systems can consume. These FHIR resources will then be leveraged to simplify and automate data submissions to the CIBMTR from Epic and independent lab systems to reduce the burden on transplant centers.
Presentation
The Future on FHIR -CIBMTR Reporting APP
---
Track 3- Exploiting Disruptive Technologies
Kashif Riaz

Kashif Riaz is a Director of Data Engineering at Securian Financial. At Securian Financial, he is focused on instituting enterprise data strategy and creating data engineering discipline that will drive innovative solutions for insurance and financial products. Previously, he was the Director of Architecture and Strategy at Thomson Reuters. He has deep domain understanding of legal, finance, and compliance industries. He has been providing architectural oversight in those industries for more than ten years. Kashif specializes in design and architecture of large-scale data analysis and data platforms that focus on Big Data, Data Science, Artificial Intelligence (AI) and search frameworks in and across multiple domains. He has a doctorate in Computer Science from the University of Minnesota Twin Cities with a focus on Machine Learning, information retrieval, and linguistics.
Session Title
The Good, Bad, and Ugly in Using a Third-Party Partner for Question Answering System
Abstract
I will demonstrate the challenges of building an AI product using third party platforms and the necessary architecture and the data pipeline. With the recent hype in machine learning and AI platforms, practitioners, architects, and the C-suite have an impression that they don't need deep organic AI capability and can rely on IBM Watson, AWS Sage maker, or other AI platforms to build AI powered solutions. A case study based on Question Answering system based on IBM Watson will show the challenges and complexities in building AI applications working with a 3rd party and otherwise. I will also show that AI-based data architecture is the underpinning of such an endeavor and the Achilles heel of the project if not gotten right.
Presentation
The Good, The Bad, and the Ugly of using Third-party AI
Cameron Vetter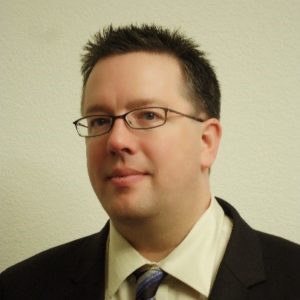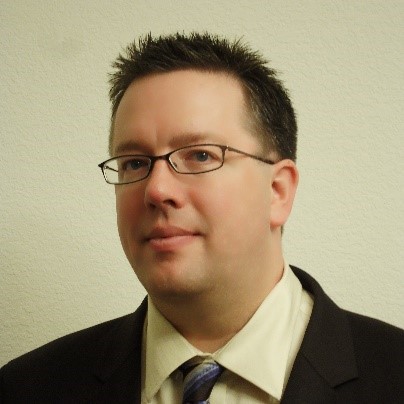 Cameron has 20 years of experience using Microsoft tools and technologies to develop software. He recently received a Microsoft MVP award for Artificial Intelligence. Cameron has experience in many roles including development, architecture, infrastructure, management, and leadership roles. He has worked for some of the largest companies in the world and for small local companies, getting a breadth of experience in different corporate cultures. Currently, he is the Principal Cloud Consultant at SafeNet Consulting, where he gets to do what he loves… architect, design, and develop great software! Cameron currently focuses on microservices, mixed reality, Azure, Machine Learning, and Kubernetes.
Session Title
Cloud First Architecture
Abstract
The cloud has become table stakes for modern software architecture. Why do we still architect as though we are targeting our own data centers and try to force it to fit into cloud infrastructure?
This talk will focus on patterns and antipatterns to architect for the cloud, using Microsoft Azure as an example. We will cover:
Architectural Patterns
Design Principals
Cloud Design Patterns
Best Practices
Performance Antipatterns
You'll leave with an understanding of how to architect for the cloud, along with my recommendations on how to think cloud first.
Presentation
P.J. Johnson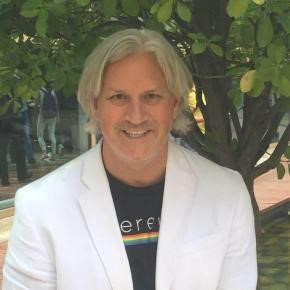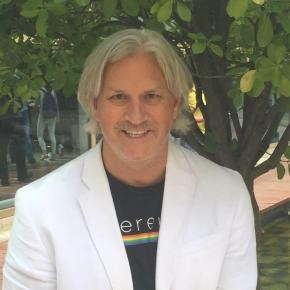 PJ Johnson is a Principal Architect at Microsoft Corporation focusing on digital transformation through technology.  His areas of business focus include M&A/D, Retail/CPG, and Financial Services, and he has expertise in security, modern workplace, cloud architecture and governance, data and AI, modern application architecture, and blockchain among many others.  Mr. Johnson has over 30 years of experience in IT and business functions.
Session Title
Beyond IoT – Business Transformation through Digital Twins
Abstract
Digital Twins enable businesses to create a comprehensive digital model of any physical environment, including the people, and places, things, and the relationships that bind them.  The use cases are many from manufacturing and product engineering to building and energy management.  In this session, we will describe Digital Twins, their business application, and how to leverage the capability in digital transformation.  This is a level-100 presentation targeted to business outcomes while explaining the core concepts of Digital Twins.
Presentation
E.G. Nadhan
E.G. Nadhan is the Chief Architect and Strategist for North America at Red Hat. He provides thought leadership on various concepts including cloud, blockchain, analytics and the Internet of Things (IoT) through multiple channels including industry conferences, executive round tables as well as customer-specific executive briefing sessions. With 25+ years of experience in the IT industry selling, delivering, and managing enterprise solutions for global corporations, Nadhan engages in strategic dialog with IT decision makers and influencers across the ecosystem of customers and partners in North America to drive outcome-based differentiation with purposeful application of technologies.
Session Title
Let the game of disruption begin!
Abstract
'Tis the season to be disrupted—if enterprises choose to. Innovative business models continue to emerge from sustained evolution of technology. Thus, it is no longer about just having competitive differentiation, but more about where will the next competitor will come from? How do you compete against the unknown? This session walks through practices and strategies to embrace change as a catalyst for a continuous cycle of disruption. Attendees will leave with concrete ideas to position themselves to be the disruptor rather than being the disrupted. Let the game of technological disruption begin for the business to be competitive!
Joe Roushar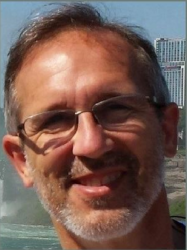 Joe Roushar's architecture and leadership experience includes information and systems governance, knowledge frameworks, and automating knowledge tasks. Having studied Natural Language Processing at Tokyo Institute of Technology and AI at the UofM, Joe has worked in health insurance, financial services, high-tech, manufacturing, retail and government to improve outcomes through architecture discipline, XaaS strategies, model-based technologies, Big Data, and content convergence. Currently running Epacca, his AI/NLP company, Joe has been at QlikTech, Medtronic, H.B. Fuller, Optum, Ameriprise, Scott County, P&G, GoGo Inflight, Blue Cross, and Regis. He holds a patent for an ontological approach to NL understanding and translation.
Session Title
Inside the Numbers: Architecting Decision Support with Causality to Explain Trends and Outcomes
Abstract
Correlation is not causation, so today's number-crunching drills leave much of the work to human analysts to understand the WHY behind the numbers. Quantitative BI and analytics are established disciplines and enable people to spot correlations that may lead to better decisions. Qualitative intelligence can deliver actionable information, reducing the human analysis needed to make confident decisions. Joe will show how the semantics of causality, meronomy, and identity can complement the well-established models of taxonomy, geography and time to reduce the amount of human analysis needed to understand the WHY of observed macro-economic, commercial and consumer phenomena.
Presentation
Inside the Numbers: Architecting Decision Support with Causality to Explain Trends and Outcomes
---
Track 4- Managing Security and Risk
Ross McNeely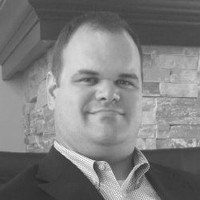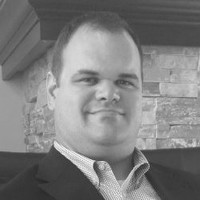 As the Practice Manager for Enterprise Data Management at Tail Wind I work with external vendors, customers, and partners to integrate disperse data sources into analytic solutions. Throughout my 17-year career I have specialized in information management, and implementing solutions for information strategy, information asset management, enterprise data management, and analytics. I have implemented solutions in healthcare, financial services, manufacturing, and retail from mid-size to large Fortune 500 companies.
Session Title
Azure Security, and Capabilities
Abstract
We now live in an identity-based security perimeter, and every XaaS has a variable depth of access and control. Security and capabilities are the key questions for any cloud architecture. Nothing should be implemented today without a strong security surface that is able to meet the capability requirements. Join my session as I walk through key Azure security patterns for cloud infrastructure, data, and software. You will see how to manage identity and access. Know how platform protection is just the beginning for any capability rolled out. We will finish with how to secure your data and applications.
Presentation
Azure Security Protecting data, applications, and resources in your cloud strategy
Sorell Slaymaker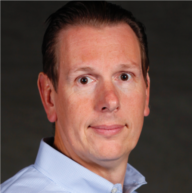 Sorell Slaymaker has 30 years of experience designing, building, securing, and operating IP networks and the communication services that run across them.
Sorell graduated from Texas A&M with a B.S. in Telecom Engineering and went through the M.E. Telecom program at the University of Colorado. His diverse experience includes: working on the Internet backbone, selling a firewall company to Cisco, being the lead network and communications architect at five Fortune 100 companies, and as a Gartner analyst. He currently works as an analyst at TechVision Research and for AT&T Consulting. His latest research focuses on Identity and Access Management (IAM) strategies for cloud and IoT.
Session Title
The Latest Multi-Factor Authentication Strategies
Abstract
This presentation starts by looking at the basic components and use cases for MFA, then evaluates the types of MFA approaches currently being deployed, the impact of MFA, and the latest industry best practices for deploying MFA. The audience will learn all the vulnerabilities of sending shortcodes to their mobile phone, which is a common MFA practice used today.
Presentation
Multi-Factor Authentication & Zero Trust
Susan Rohde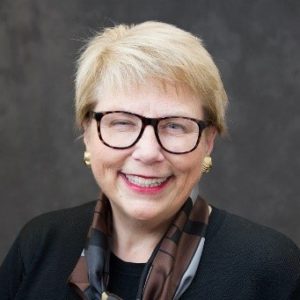 Susan Rohde has more than 15 years of experience leading $7M to $50M custom Agile and DevOps application development organizations in both the public and private sector. That journey has included several variants of Agile as well as public and private cloud implementations. Most recently Susan has formed Rohde Inc. to focus on large Agile and DevOps enterprise transformations. When Ms. Rohde isn't leading organizations that are building large applications or migrating to the cloud, she is an active bicyclist and gardener.
Session Title
MNLARS (MN License and Registration System)—The Rest of the Story—It's Fascinating and Unknown!
Abstract
Everyone has an opinion about MNLARS, and it certainly has experienced a fair bit of negative press. As the Director of Application Management from April of 2015 through Sept. of 2017, I saw firsthand what can go right and wrong in delivering a very large, system modernization project in the public sector. This presentation provides some much-needed details and facts about the context MNLARS inherited, what went well, what went wrong, and what the State of Minnesota needs to explore before funding future efforts. MNLARS was much more than a simple, albeit large, technology project. It was a politicized, organizational change, design behemoth that was wicked complex and fascinating. I believe anyone involved in designing and delivering very large, complex projects will find the content riveting.
Presentation
MNLARS: The Rest of the Story–It's Fascinating and Unknown
Michael Terra, Daniel Brett, & Kranthi Manchikanti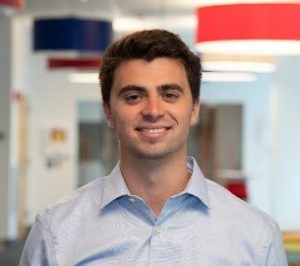 Michael Terra, CISSP, holds a Bachelor's degree in Computer Science and a Master's in Information Systems. He has more than 15 years of experience in the fields of information security with a focus on designing identity and access management solutions.
Daniel Brett holds a degree in computer science and previously worked in cybersecurity for pharmaceutical companies before joining Oracle.
Kranthi Manchikanti holds a bachelor's degree in computer science, a Master's in Information Systems, and is certified in Oracle Cloud infrastructure and Blockchain solutions with more than 4 years of industry experience in full-stack application design and development
Session Title
Perimeterless Security: Extending Identity for Corporate Protection
Abstract
This session will discuss how identity constructs can act as a powerful security tool for corporate security systems. The session will discuss two of the most popular & generalized manifestations of identity constructs:
Identity and Access Management Systems
Cloud Access Security Brokers
After giving an overview of these tools, we will discuss how these tools can help mitigate breaches and unwanted intrusions through baselining user activity and behavior.
Presentation
Perimeterless Security: Extending Identity for Corporate Protection
---
Track 5- Products and Services and Their Role in Business Success
Mark Ouska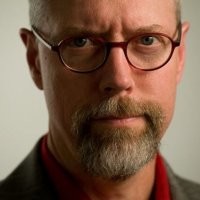 Enterprise ontologist and semantic data strategist with more than 35 years of professional information management experience in enterprise business data architecture
Data strategy expert focused on data leadership and enterprise information management strategy development
Demonstrated success recruiting key cross-functional business segments to participate in accurate technical articulation and execution of business data goals and objectives
Proven expertise extracting business data requirements, developing relationships, and evolving models that execute the enterprise data vision
Experience in multiple industries including investment banking, pharmaceutical research, retail, health care, financial services, consulting, criminal justice, insurance, natural resources, petrochemicals, and software development, event management, and competitive athletics
Session Title
What is Semantic Technology and Why it Owns the Future
Abstract
Semantic Technology is a collection of global standards capturing data in knowledge graphs. It is also the unsung hero behind Siri, Alexa, and many other tools we all use. It's the next step on the path to data strategy enlightenment. While the basic premise has remained constant, capturing information in a way that it can be retrieved when needed, the approaches have been very different. Come and learn about how semantics changes data management:
Globally unique identifiers that enable data to self-assemble (yes, really!)
Design-time logic which replaces run-time logic for assembling datasets
No nulls required —Finally!
Presentation
What is Semantic Technology and Why it Owns the Future
Steve Massine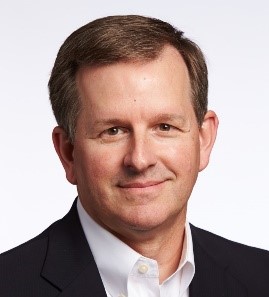 Steve Massine is Product Owner at Target Corporation who has been tasked with ownership of the product taxonomy and ensuring it continues to meet the needs of the organization. Has been through the full transition from project to product at Target. His placement in Enterprise Architecture allows him to understand the implications of tracing accountability across business functions to technology stack to operational impacts. Steve has 19 years of experience in Target Technology Services with a background in infrastructure, application engineering, project management office, technical architecture and strategic planning.
Session Title
Enterprise Product Orchestration
Abstract
The transition to a product-based organization can be a challenge for any organization. With all transformation efforts, one aspect where we often stumble is knowing who is accountable for what. Having a solid framework for teams to easily navigate ownership and the scope of accountability for products across the enterprise helps teams collaborate, stay productive, and avoid duplication of work. Target Technology Services implemented what we call the Product Taxonomy to serve as a structure of accountability when we adopted the product model across the organization several years ago. It is now the foundation upon which all planning and reporting are based.
This presentation will provide an overview of how Target implemented the Product Taxonomy and how it has evolved to become the foundation upon which all planning and reporting are based. You will see how it serves to reflect accountability across multiple dimensions, including: financial planning, organization, asset management, stability reporting, and more. You will learn how we update the taxonomy as the organization evolves its product model, along with lessons we've learned along the way.
Presentation
Enterprise Product Orchestration: A framework for managing an Enterprise of Products
Joel Roetzer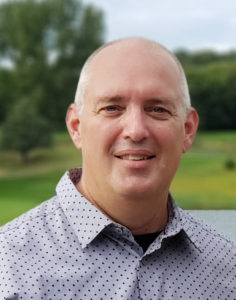 Joel Roetzer is a Managing Principal and Solution Architect in the Process & Productivity group at RBA Consulting. He has operated in the communication and collaboration space for the past 20+ years and works with clients to bring the business and technical sides together to build user-oriented and manageable solutions on the Office 365 platform.
Session Title
The Value Opportunity of PowerApps and Flow
Abstract
During this session, we will look at various ways in which both PowerApps and Flow can be used to increase the efficiency, effectiveness and accuracy of your users:
Automating common scenarios such as approvals and onboarding
Mapping and encapsulating simple to complex, multi-stage processes
Creating interactive dashboard mashups by combining data from multiple sources
Integrating with both cloud and on-premises data sources
The opportunities for adding value to your business are worth exploring!
Presentation
Giri Reddy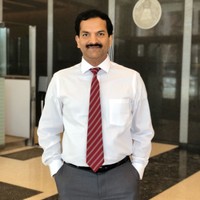 Passionate Technologist. Enterprise Architect at Pearson VUE. Budding Entrepreneur.
Giri has more than 23 years of enterprise development, design and architecture experience across supply chain, insurance, HR and education industries.
Giri developed an android app that was featured on Amazon as app of the day. In his current position, he provides architecture for complex enterprise problems. He's worked as lead architect on large-scale business solutions as well as major technical initiatives on security, accessibility, responsive web design, technology upgrades and migrating to cloud-native microservices architecture.
Session Title
Agility, Autonomy and speed to market with Spring Cloud Config Server
Abstract
Have you ever wondered why code that is a well-tested and certified app in lower environments fails when deployed to production? Oftentimes, an issue lies in configurations.
Do your teams lack full visibility into production configurations or have dependency on operations teams? Does a configuration change need full build and deployment of application?
Presentation
Agility, Autonomy and Speed to Market with Spring Cloud Config Server